Top
Easy Apply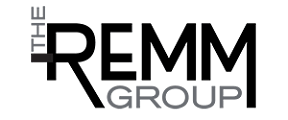 Maintenance Supervisor (318 Units)
Long Beach, CA
Are you a dynamic Maintenance Supervisor looking to apply your prior experiences to an exciting and rewarding opportunity? If so, then we want to talk to you!
Come join one of the fastest growing privately held companies in the real estate management industry and enjoy work-life balance in a fun team-oriented environment. The REMM Group, AMO is seeking a strategic and talented Maintenance Supervisor with renovation and capital improvement experience to help manage a 318 unit community in Long Beach, CA. Maintenance Supervisor will be responsible for the overall maintenance operation of the community and managing the maintenance budget. Maintenance Supervisor must have prior apartment interior/exterior renovation experience, excellent communication and organizational skills. Maintenance Supervisor must demonstrate strong leadership qualities and be able to effectively manage, mentor and motivate their team.
This Job Might Be For You, If You Excel In:
Communication Skills: Must include an ability to read, analyze and interpret general business periodicals, professional journals, technical procedures or governmental regulations at a basic level. Ability to speak effectively before groups or employees of the organization.
Reasoning Skills: Must include the ability to define problems, collect data, establish facts and draw valid conclusions. Ability to interpret a variety of technical instructions that may be in mathematical or diagram form.
Analytical Skills: Must include a high level of ability to gather relevant facts and use them to reach sound and logical conclusions pertaining to professional services delivered to all employees and residents.
Administrative Skills: Must have an ability to handle basic recording requirements of job such as tracking personal time worked; work schedule and other 'personal' administrative tasks. Able to maintain performance-reporting requirements of the job. Ability to prepare reports for supervisors and maintain logs and other recording requirements. Demonstrate knowledge of sound management practices.
Computer Skills: Must include an ability to operate a computer including emails, web searches, develops basic PowerPoint presentations and develops basic Excel spreadsheets. Use custom programs and have the ability to instruct others in basic computer usage.
Decision Making: Must have the ability to make frequent decisions and the ability to plan and perform unusual or difficult work with general operation methods and procedures.
High Networking Skills: Must exhibit a high level of proficiency to establish and build relationships with tenants and vendors relevant to generating/retaining sales, business and revenues.
Leadership Skills: Must exhibited a high level of leadership that requires making and implementing difficult decisions relating to maintenance services delivered to facilities, residents and construction projects.
Managerial Skills: Must manage personal time to accomplish multiple assigned tasks in cooperation with team members. Prepare operational reports; interact with higher management to accomplish tasks assigned; take responsibility for meeting work objectivities.
Essential Duties & Responsibilities:
With minimal supervision, responsible for maintaining physical asset at assigned community by being responsible for all maintenance aspects established by Business Manager and The REMM Group.
Inspects the property daily for liability issues, maintenance needs, curb appeal; taking appropriate action. Remains informed and aware of conditions that could have an impact on our ability to maintain a quality living environment for our residents.
Directs the work of all vendors and contractors performing work at the community.
Contributes to the achievement of financial goals through input and assistance in the administration of the capital and operating maintenance budgets.
Coordinates with the Business Manager in ordering and inventorying of maintenance supplies in accordance with the community budget and at the lowest available prices.
Coordinates the maintenance of the property with appropriate support to keep the project quality at The REMM Group standards. Serves as a resource in the development and communication of more efficient methods of maintaining the apartment project.
Responsible for general maintenance and orderliness of project facilities.
Inventories and maintains all property owned equipment, tools, materials and supplies.
Directs the daily repair and renovation of apartments by the technicians and vendors and aids in the achievement of quality maintained projects.
Exercise significant initiative, discretion, independent judgment, personal awareness, professionalism, integrity and demonstrate confidence and confidentiality in all areas of performance.
Maintains a positive, motivating and safe work environment.
Audit weekly service request orders to ensure completeness.
Exercise significant initiative, discretion, independent judgment, personal awareness, professionalism, integrity and demonstrate confidence and confidentiality in all areas of performance.
Complies with all Fair Housing laws, Landlord Tenant laws, OSHA safety guidelines and Equal Opportunity Employment laws. Any breach of these laws are to be reported immediately to the Business Manager.
A Little More About The REMM Group, AMO.

New team members find us to be one of the best places to work in the property management industry. Our commitment to training, motivation, and team development creates a culture of excellence. Our company provides its employees with the tools needed to succeed and rewards employee success. Our team members enjoy their work and believe they are making a positive difference in their community. We have been actively involved in the acquisition, development, rehabilitation and management of apartment properties since 1992. Our team at the REMM Group manages over (40) apartment communities, which consists of over 5,000 apartment homes in Southern California. The REMM Group has been awarded the 2013 AMO of the Year (2013 Accredited Management Organization of the Year) by the Institute of Real Estate Management Orange County.
To learn more about our fast-growing company, visit our website at www.remmgroup.com.
Compensation: Competitive
Benefits provided
401K Match
Bonus Program
Dental Insurance
Health Insurance
Life Insurance
Optical Insurance
Paid Vacations
Jobs like this are also known as:
Community Maintenance Manager
Facilities Manager
Maintenance Director
Maintenance Manager
Maintenance Supervisor
Service Manager
Service Supervisor
Superintendent
© 1999 - 2020 apartmentjobs.com | PMJobs.com
Top