Top
Apply Now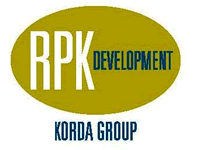 LEASING CONSULTANT - CONVENTIONAL APARTM
San Dimas, CA 91773
Prominent Property Management company is searching for a "superstar" Leasing Consultant in San Dimas, who has experience in conventional residential property management. The ideal candidate will have solid know-how of lease-ups, regular ongoing leasing, and the day-to-day operations of residential properties. Customer-service skills will be exemplary, knowledge on how to successfully market the building on social media, and the ability "close the deal"!
Duties:
• Meet and greet prospective and current tenants.
• Handle all aspects of leasing including, but not limited to touring, accepting and processing applications, phones, call backs and thank you cards.
• Fosters a positive, active and collaborative relationship with tenants, surrounding communities, third-party vendors and associated agencies.
• Respond to tenant requests and follow up with vendors.
• Prepare and deliver timely, accurate and complete financial reporting requirements
• Preparation of correspondence such as rent charges, three-day/eviction notices, etc., if necessary
• Complete tenant move-ins and move-outs in compliance with all company procedures; process in Yardi Voyager.
• Maintain accurate and well-organized tenant lease documents, contact information, records, correspondence, vendor records, contracts, proposals, lien releases, insurance information, etc.
• Prepare weekly, monthly and annual reports as required by Property Supervisor.
• Conduct unit inspections.
• Maintain the safety and security of the apartment community at all times.
• All other duties assigned by Supervisor.
QUALIFICATIONS:
A minimum of 2 years' apartment leasing experience preferred
• Yardi Voyager experience required
• CRM, RentCafe, and PayScan required
• Experience managing 200-300 units
• Proficiency in online rental payments, online rental applications, Yardi credit checks and maintenance requests through RentCafé and Yardi Voyager
• Outgoing, friendly, professional personality
• Experience in planning and conducting community events, such as Resident parties, etc.
• Social media marketing skills (Instagram, Facebook, Twitter, Snapchat, etc.)
• Highly motivated and able to work independently
• Excellent organizational skills; attention to details, clear verbal and written communication skills
• Works patiently, professionally and cooperatively with future and current tenants, providing exceptional customer service at all times
• Preserves and respects tenant and applicant confidentiality
• Outstanding customer service skills
• Must be able to work weekends
We offer an excellent compensation package that includes a competitive hourly rate and a rich benefits package.
We are an Equal Opportunity Employer and promote a Smoke-Free work environment in a Smoke-Free Community.
For immediate consideration, please forward your resume and cover letter. Please make sure that all of your contact information (cell phone and personal email address) is on your resume.
Benefits provided
401K Match
401K Plan
Dental Insurance
Health Insurance
Internal Training
Life Insurance
Optical Insurance
Paid Vacations
Personal Days
Jobs like this are also known as:
Leasing Agent
Leasing Associate
Leasing Professional
Leasing Specialist
Part Time Leasing
Sales Associate
Sales Consultant
© 1999 - 2020 apartmentjobs.com | PMJobs.com
Top