Top
Apply Now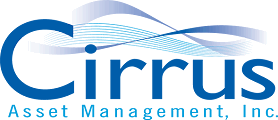 Yardi Trainer
Woodland Hills, CA 91364
Job Description
As the Yardi Trainer, you are primarily responsible for developing, administering, delivering, and monitoring company Yardi training programs. Work with the Training Department, and Portfolio Managers to establish and maintain onboarding training schedules that meet compliance requirements and consider Community team schedules
RESPONSIBILITIES
Design and conduct online and classroom training programs.
· Monitor and report the effectiveness of Yardi systems training during the orientation period
Identify remedial training requirements for groups and individuals.
Provide ongoing coaching and mentoring as required.
Coordinate with Operations Team Members to ensure the successful implementation of Yardi training programs.
Learn, adapt to and enhance the Cirrus Culture.
Gain a thorough knowledge of Cirrus policy and procedures, deep industry-specific knowledge of property management.
Participate and assist with new business takeovers, and audits as necessary.
QUALIFICATIONS
Effective presentation and facilitation skills.
Thorough knowledge of Yardi 7S (including Affordable module), Rent Cafe, Yardi Screening(Screening Works), Site Manager, and Blue Moon
A cursory knowledge of residential management CRM systems, revenue management, and ILS sites
Consistent, exceptional communication skills, both written and verbal.
Working knowledge of MS Office Suite – Word, Excel, PowerPoint, MS Teams as well as the Google platform.
Ability to multi-task and self-manage workloads and projects.
Strong customer service background and / or experience – both internal and external.
What you get as a Yardi Trainer
· A great place to work with fantastic people
· Ability to learn new technology and develop professionally
· Competitive compensation
· Comprehensive benefits – Medical/dental, paid time off, sick time, paid holidays, 401(k), and life insurance!
· At Cirrus we recognize motivated employees as significant assets to our company and clients' success. We actively recruit candidates for employment who embody our core values of Respect, Integrity, and an unwavering focus on Customer Service. In return, we offer a work environment and corporate culture that values Empowerment, Innovation, and Teamwork. We aim to assist our team members in their professional growth with an active corporate training program and competitive benefits and compensation.
We invite you to learn more about current job opportunities with Cirrus. Cirrus is an equal opportunity.
Job Type: Full-time
Pay: From $65,000.00 per year
Benefits provided
401K Plan
Dental Insurance
Health Insurance
Life Insurance
Optical Insurance
Paid Vacations
© 1999 - 2020 apartmentjobs.com | PMJobs.com
Top