Top
Apply Now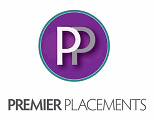 Apartment Leasing Consultant
Marietta, GA 30006
.
We are seeking Apartment Leasing Consultants who want a rewarding career helping people to find their new apartment in Metro Atlanta and surrounding areas. We offer $14/hr, weekly pay and opportunities permanent placement.

Why You Want to Work for Us:
We are an award-winning company with a reputation for being one of the best temporary staffing companies in the property management industry in metro Atlanta. Premier Placements, LLC has over 15 years of experience of turning temporary jobs into temp-to-perm jobs If you are looking for a company that will help you get your foot in the door and set you on a path to a great career, apply now! We have deeply rooted relationships in the property management industry we have partnered with more than 250 management companies of apartment communities in Atlanta. We understand their needs and will work to align them perfectly with your talents.

Job Overview:
As a Professional Leasing Consultant, you will work closely with the onsite community manager and get to wear many hats utilizing and building your skills in sales, marketing, leasing administration, and customer success to drive resident retention. By gaining knowledge across the business you will be able to pave your career path. As a temporary consultant, every assignment is a working interview allowing you to experience the community firsthand and if you find you love what you are doing, there may be a permanent opportunity for you!

Essential Job Requirements of an Apartment Leasing Consultant:
• Warm friendly personality to greet and build relationships with prospective residents, providing exceptional customer service in-person, via phone, and email.
• Work with prospective residents to ascertain needs, conduct property tours, showcasing community perks and amenities. Conduct follow up calls/emails to close the sale and ensure maximum occupancy.
• Manage leasing process, process rental applications, obtain required documents, schedule move-ins, and prepare all lease file documents.
• Inspect and maintain the cleanliness of models, amenities, vacant units, and leasing office.
• Input and maintain detailed documentation and records into the property management system. Update resident files.
• Participate in marketing efforts and planning social activities to increase resident retention and loyalty.
• Independent professional who is proactive, self-motivated, and is able to multi-task.
• Knowledge of federal, state, local fair housing laws to ensure compliance.
• Complete market surveys of competitors promptly.
• Possess the ability to calculate applicant and resident incomes and associated rental rates per state and federal guidelines
• Serve as a property resource, providing information and promptly responding to questions, following up on and resolving resident service requests via phone, email and in person. Handle challenging resident situations with tact.

Desired Requirements for our Apartment Leasing Consultants:
• Experience with OneSite, Yardi or other property management software a PLUS
• Fair Housing Certification (We will provide this training at no cost to those who need it).
• Reliable transportation

Physical Requirements:
• Regularly required to sit, walk, stand for several hours at a time.
• Climb stairs several times daily.
• Lift 20 lbs. with ease.
• Work in an office setting and outside environment.

What Our Staff Say About Us:
*"A friend recommended me to Premier Placements, and this company has been awesome to me! I've worked for temp agencies before, but I have never experienced such good, quality people and professionalism. They quickly found work for me and placed me on a good property with good people. Thank you! You all are awesome, and I would recommend this company to anyone!"

*"I want to thank you for the opportunity to work in this company, I grew so much from this job. Thank you for being so flexible with my schedules and for all the support I received from. Thank you again for everything."

*"Shelby at Premier Placements helped me get my first "real" job at 18 leasing apartments. She helped groom me and improve my interviewing skills that ultimately landed me the job. I'm glad she took a chance on me; I have now been successful in the multifamily industry for over 10 years."

Ready to Join Premier Placements? If you are looking for competitive pay rates, weekly paycheck, recognition for a job well done, and the ability to build your skills for free, apply today; www.ApartmentStaffing.com

Premier Placements, LLC is an equal opportunity employer. All applicants will be considered for employment without attention to race, color, religion, sex, sexual orientation, gender identity, national origin, veteran or disability status.
Jobs like this are also known as:
Leasing Agent
Leasing Associate
Leasing Professional
Leasing Specialist
Part Time Leasing
Sales Associate
Sales Consultant
© 1999 - 2020 apartmentjobs.com | PMJobs.com
Top