Top
Apply Now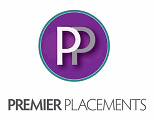 Apartment Groundskeeper/Porter
Marietta, GA 30006
Entry Level Apartment Groundskeepers
Premier Placements, LLC is hiring Entry Level Apartment Groundskeeper near Marietta, GA.
Do you want to begin a career in maintenance? Do you enjoy working outside? Do you like working independently? Apartment Groundskeepers maintain the cleanliness of the apartment community. Interested? We offer competitive pay at $13/hr, weekly pay, and opportunities for permanent placement.
Why You Want to Work for Us:
We are an award-winning company with a reputation for being one of the best temporary staffing companies in the property management industry in metro Atlanta. Premier Placements, LLC has over 15 years of experience of turning temporary jobs into temp-to-perm jobs If you are looking for a company that will help you get your foot in the door and set you on a path to a great career, apply now! We have deeply rooted relationships in the property management industry we have partnered with more than 250 management companies of apartment communities in Atlanta. We understand their needs and will work to align them perfectly with your talents.
Job Overview:
Apartment Groundskeepers are in charge of the overall upkeep and cleanliness of residential apartment communities.
Essential Job Requirements of an Apartment Groundskeeper:
• Daily upkeep, cleaning, and maintenance of the property buildings and grounds.
• Maintain common areas including bathrooms and pool areas.
• Ensure breezeways are free of debris and cobwebs using backpack or handheld blowers or by power washing.
• Clean up pet waste and trash. Run a trash compactor as needed.
• Perform light touch up painting; interior and exterior. Change out light bulbs. Use ladders ensuring adherence to safety guidelines.
• Report task progress to Maintenance Supervisor or Property Manager throughout the day. Proactively request additional tasks.
• Friendly demeanor maintaining a professional appearance and attitude at all times towards staff and residents.
• Respond to resident requests and complaints in a respectful, courteous, and professional manner and report them to the management office.
• Complete assigned requests in a safe and timely manner.
• Return equipment to maintenance shop at the end of the day or while not in use.
• Return any keys issued at the end of the day. Produce copies of keys as needed.
• Ensure proper safety by utilizing any personal protective equipment necessary.
• Independent self-starter who can work efficiently and manage time with little supervision.
• Good judgment skills able to formulate decisions quickly.
• Must be able to understand and comply with product labels, safety, policy, and procedure manuals.
Physical Demands & Work Environment Required for an Apartment Groundskeeper:
• Inside/outside including working in hot and inclement weather.
• Prolonged or repeated standing, walking, climbing, stooping, kneeling, and crouching.
• Capable of frequently transporting or moving 50+ pounds variable distances.
• Ability to lift, use and move onsite equipment.
Reputation Matters! Check out what some of our employees have said about us:
• "I worked for Premier Placements as a Groundskeeper, within two months of temporary work, I was hired on staff, full-time, at a company near my home. I now have medical, vision & dental insurance, with full benefits, and paid time off, and I am working 40 hours a week. I can honestly recommend Premier and thank them for their great service!"
• "Great agency started working immediately and found permanent work through them. I was able to try out several different properties until I found one that I liked, which I currently am working at. Will definitely use again if I need to in the future."
• "Very professional, kind, and patient with any questions or concerns. Getting paid every week is a huge bonus as well."
Apply Today! www.ApartmentStaffing.com
Premier Placements, LLC is an equal opportunity employer. All applicants will be considered for employment without attention to race, color, religion, sex, sexual orientation, gender identity, national origin, veteran or disability status.
#WorkWithPremier
Jobs like this are also known as:
Custodian
Groundskeeper
Housekeeper
Janitor
Maintenance - Entry Level
Porter
© 1999 - 2020 apartmentjobs.com | PMJobs.com
Top