Top
Apply Now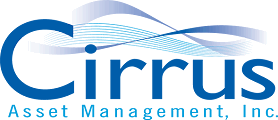 Senior Regional Manager
Woodland Hills, CA 91364
At Cirrus Asset Management, developing loyal customers is our way of life. We strive to be the most trusted, respected, and innovative company in the rental housing industry. We believe excellence in management is not a product but rather a team-oriented process. We enhance the process by recognizing and embracing innovations in both technology and methodology, which in turn maximize property performance for our clients.
JOB SUMMARY

Responsible for management with deep experience with multisite supervision and operation of Portfolio communities, including, but not limited to, (i) supervision of the general administration and maintenance aspects of the physical asset, (ii) financial control and management of each asset, and (iii) direction and control of all personnel and resources, in all cases, so that each community is maintained at all times in good physical the condition with a stabilized fiscal operation and motivated staff.
Reports to: President or Regional Vice President
IMPORTANT RELATIONSHIPS
Works closely with Property Managers to develop motivated, well-trained on-site teams, and to establish and maintain positive, productive relationships with residents, the community, governmental agencies, suppliers, vendors, consultants and other members of corporate management and staff.
KEY DUTIES AND RESPONSIBILITIES:
*Uphold the Company's Core Values and Mission Statement.
*Responsible for hiring, training, supervising, developing, and terminating all on-site personnel.
*Ensure staff compliance with company policies and procedures (including disciplinary action, if necessary).
*Ensure optimal staff performance and timely completion of all job duties.
*Assist with special projects and administrative tasks.
*Maintain positive relationships with other departments within the Company's Companies to ensure accurate and timely completion of work product.
*Assist with all written work generated by Property Managers.
*Determine the strengths and weakness of individual employees and work on goal setting; improving the performance of each person according to his or her capabilities and personal goals.
*Handle and/or assist with all resident problems that cannot be solved by Property Manager.
*Attend all scheduled inspections and reviews.
*Audit resident files on a regular basis, paying attention to proper documentation ensuring compliance procedures are being followed.
*Maintain reasonable awareness of relevant laws and agency regulations, including but not limited to fair housing, sexual harassment, disability accommodations, and landlord-tenant relationships as they apply to the policies and procedures of the company and the communities.
PURSUE MARKETING & LEASING
*Understand the target market of your community by outlining marketing goals, preparing regular market surveys, keeping open lines of communication with surrounding communities, and aiming advertising and promotions.
*Review rental applications and lease documents for accuracy and compliance with corporate policies.
MAINTAIN THE PHYSICAL ASSET
*Inspect the properties on a regular basis for safety hazards, property damage, and needed repairs by maintenance staff. Follow up on repairs to verify completion and compliance with standards, property insurance companies, government agencies, and company safety policies and risk management procedures.
*Monitor preventative maintenance work and resident service requests.
*Evaluate maintenance operations periodically to determine cost efficiency.
*Make recommendations for major physical repairs, replacements, and improvements. Submit to *Director of Operations for approval.
*Monitor purchases of routine supplies and materials, ensuring expenses are within allocated budget amounts.
MAXIMIZE FINANCIAL RETURNS; MONITOR REPORTING & CONTROLS
*Implement and supervise the rent collection program.
*Achieve budgeted NOI.
*Assist Property Manager and corporate accountants in the preparation of monthly financial accounting reports and explanation of budget variances.
*Assist Property Manager with preparing management plans, marketing plans, vendor contracts, and budgets.
*Approve invoices for payment that exceed maximum spending amounts allocated to site staff.
*Ensure payroll information reported to the corporate office on time.
*Monitor resident account receivables on a weekly basis.
*Review and complete monthly community reports for corporate office; attend monthly managers' meetings.
*Review, approve and/or sign all contracts/proposals in conjunction with Property Manager.
*Provide final approval of payroll, reports, budgets, and property invoices.
POSITION REQUIREMENTS:
Skills - Consistently demonstrate excellence in the following:
*Knowledge of Tax Credit, Low Income Housing, etc.
*Knowledge of Yardi Residential preferred.
*Demonstrate the ability to multi-task and meet various deadlines.
*Exceptional scheduling and organizational skills.
*Computer literate, specifically MS Word, deep Yardi and Excel knowledge (advanced level preferred) and Outlook for Windows.
*Well-developed interpersonal and communication skills.
*Strong decision-maker with the ability to negotiate effectively.
*Must have the ability to climb stairs and ladders if necessary.
*Must be flexible to work after-hours in emergency situations.
*Must maintain a valid driver's license at all times.
*Must maintain an operational vehicle and possess valid automobile insurance at all times.
*Minimum three years' experience supervising others, preferably on-site
*Ability to manage finances and work within a budget.
*Demonstrate integrity on personal as well as a professional level.
Exceptional communication skills.
*Attentive to details.
*Team player with a strong work ethic and ability to interact with a variety of people and personality types.
*Ability to solve problems involving residents, personnel, finances, equipment failure, and emergency situations while remaining calm, rational, and professional.
*Goal-oriented.
*Driven to further professional growth and education in the industry.
Experience - The following level of experience is required:
*Sufficient education to perform the duties of a Regional Manager.
*Experience in Institutional reporting experience
*Achieve professional accreditation
*Minimum five consecutive years' experience in Property Management or related experience.
Education:
*A salesperson (Real Estate) license, in good standing
*Degree from a four-year college is preferred; experience and industry designations in lieu of a degree is a possible consideration.
Physical & Mental Demands:
*Physically and mentally able to perform the duties listed above, all of which are deemed 'essential functions of the job.'
*Job requires some travel.
The Cirrus Advantage:
Here is an opportunity to work for a growing and respected company where you can build a solid future in the rental housing industry and progress in your career. Work in a positive environment with a dedicated and passionate team that is centered on values, unified by a vision, and committed to a mission.
All offers of employment are contingent upon passing a thorough scr
Benefits provided
401K Plan
Dental Insurance
Health Insurance
Optical Insurance
© 1999 - 2020 apartmentjobs.com | PMJobs.com
Top