Top
Apply Now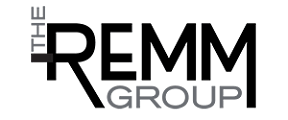 Maintenance Technician
Huntington Beach, CA 92647
The REMM Group is seeking a highly motivated and detail oriented full-time Service Technician for Whiffle Tree Apartments in Huntington Beach. The REMM Group is a fast-growing property management company with a team work environment. We offer a positive work environment, great work life balance and competitive pay.
• Medical, Dental and Vision
• 401K
• Life Insurance
• Paid Sick Leave
• Holiday/Vacation Pay
Responsible for meticulous upkeep of grounds, amenities, building exteriors and leasing office, parking lots and other community buildings.
Light maintenance (change light bulbs, touch up paint etc..)
Remove trash from office areas and apartment community perimeter on a daily basis.
Assist in the preparation of market ready units, including remove trash from vacant apartments (trash outs) prior to make-ready.
Assist Maintenance Supervisor/Property Manager and/or perform assigned maintenance tasks in a timely manner.
Assist in the cleaning of available apartments and or models.
Report any maintenance concerns for repairs on available apartments, models, clubhouse, and/or common areas to the Manager.
Meticulously maintains curb appeal.
Assist management team with other various tasks required.
Uphold all company policies, goals and values.
Ensures that unsafe conditions are corrected in a timely manner.
Immediately report all unsafe conditions.
Must have a valid drivers license and insurance.
The REMM Group is an Equal Opportunity Employer. All applicants will be considered without regard to race, color, religion, gender, national origin, sexual orientation, age, marital status, medical condition, disability or any other legally protected status.
Job Type: Full-time
Compensation: $18.00 - $19.00 per hour
Benefits provided
401K Plan
Dental Insurance
Health Insurance
Internal Training
Life Insurance
Optical Insurance
Paid Vacations
Jobs like this are also known as:
Apartment Maintenance
Assistant Maintenance
Facilities Technician
Maintenance - Intermediate
Maintenance Engineer
Maintenance Technician
Make Ready Technician
Service Technician
© 1999 - 2020 apartmentjobs.com | PMJobs.com
Top