Top
Apply Now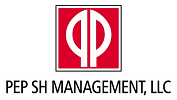 Maintenance Supervisor
Columbus, OH 43212
Job Description

Overview:
Pierce Education Properties, a dynamic premier Student Housing Management Company, is an established leader in the national management of luxurious student housing apartment communities corporately based in San Diego, California. We are seeking talented, motivated, and growth-minded individuals dedicated to represent our team at The Commons on Kinnear.
The Commons on Kinnear is seeking a Maintenance Supervisor for student housing located in Columbus, Ohio.
Job Summary
Maintenance Supervisor is responsible for maintenance operations of asset, including organization of service requests, preventative maintenance program, personnel management, compliance with safety standards and customer service.
Essential Duties and Responsibilities
Assist Executive Director in the management of an excellent customer service program by adhering to Company Standards
Manage a high quality maintenance team through implementation of effective recruitment, training, motivation and development programs
Prioritize and assign service requests to maintenance team. Monitor daily completion of service requests and follow up on any outstanding items. Assist in the completion of service requests as necessary.
Inspect grounds, buildings, and other community features daily to minimize liability concerns and to ensure excellent curb appeal at all times
Must possess basic knowledge of local and state codes for permitting, sign ordinances and pool regulations
Maintain a preventative maintenance program that extends the life of the asset while minimizing future repairs.
Identify and implement energy-saving measures that promote conservation
Manage maintenance supply inventory while adhering to budget guidelines
Maintain well-organized and properly stocked maintenance shop while adhering to safety standards and OSHA guidelines
Maintain hazard communications program; Teach and promote safe work practices
Participate in quarterly unit inspections as required
Assist residents with the move-in/ move-out process.
Responsible for key control program
Schedule and direct workers in performance of all maintenance/repairs related to TURN events within budgeted guidelines. Supervise all vendors and contractors throughout the TURN process
Supervise maintenance team in preparing vacant units for marketing to include restoration and cleaning
Direct workers in performance of scheduled maintenance on all equipment based on the manufacturer's recommendations and operating manuals
Address resident and employee concerns and resolve issues in a timely and professional manner
Assist with the general upkeep and cleaning of office, common areas and model(s) as needed
Work with Executive Director to maximize performance of property within budget guidelines
Participate in on-call emergency rotation
Direct workers in maintenance of all amenities including but not limited to: clubhouse, fitness center and swimming pool
Assist Executive Director with conducting performance appraisals for maintenance team
Adhere to dress code requirements
Perform additional tasks and responsibilities as required
Education and Qualification Requirements
Bachelor's Degree preferred
2-5 years apartments maintenance experience
HVAC certification preferred
Knowledge of OSHA safety regulations and requirements (OSHA certification is a plus)
For safety and productivity reasons, the position requires the ability to read and write English and the ability to accurately perform basic mathematical functions.
Must possess basic knowledge of local and state codes for permitting, sign ordinances and pool regulations
Must be able to work on-call and weekends as needed
A valid driver's license and current automobile insurance is required. Position requires individuals to furnish their own reliable vehicle to fulfill the job's functions
EPA certification Type I and II
Other licenses and certifications as required by local, state or federal law
Basic hand tools (not provided by community)
Position requires individuals to be able to use general maintenance equipment including, but not limited to, hand tools, ladders, refrigerant recovery units, landscaping equipment, and required safety equipment
Appropriate safety equipment and apparel must be worn including proper footwear (work boots)
Must be able to diagnose problems with and repair the following:
Major appliances
HVAC, including EPA Certification
Intermediate plumbing
Intermediate electrical (when no license required)
Sheetrock
General carpentry
Pool care (if required by community)
Roofs and gutters
Painting
General irrigation maintenance and repairs
Landscaping
Fountain maintenance and repairs
Foundation/sidewalk repairs
Ice/snow removal
Golf carts and small engine maintenance
Working Conditions and Physical Requirements
Exposure to adverse and varying weather conditions which may include extreme hot/cold temperatures, rain, wind, and/or snow, depending on geographical location. Fast-paced environment requiring irregular and long hours. Exposure to odors/fumes, noise, and vibration. Must be in physical condition to sit for extended periods, bend, reach, climb stairs, and grasp. Must be able to work a flexible schedule that may include evenings, weekends and holidays.
Maintenance Supervisors spend 60 to 70 percent of their time performing hands-on repairs/maintenance work. The remaining time will be spent performing general management functions and supervising the work of their team and outside contractors. Maintenance Supervisors must possess the ability to personally perform general maintenance repair tasks without endangering themselves, residents, or fellow employees. All equipment must be used without jeopardizing the safety of themselves, fellow associates, and residents.
Position requires ability to transport, move, repetitively lift, push, pull & carry up to 15 lbs. regularly, up to 25 lbs. frequently, and up to 75 lbs. occasionally; the mobility and flexibility to use ladders to access heights in excess of eight to nine feet; the ability to work outdoors in temperatures exceeding 90 degrees or below 32 degrees Fahrenheit.
Reasonable accommodations may be made to enable individuals with disabilities to perform the essential functions.
Core Competencies
Pierce Education Properties is looking for talented, driven, and ambitious individuals inspired to continually challenge and grow themselves as well as their colleagues and customers.
We value Customer Service; a strong dedication to the customer experience, attention and sensitivity when presented with difficult or emotional situations, and promptness and professionalism in all customer interactions.
We prize Interpersonal Skills; the ability to resolve problems/conflicts with ease and secure a positive, mutually beneficial outcome by listening attentively and maintaining a collected and professional persona.
We find Communication imperative to a successful team; clear, persuasive communication in any circumstance, clarity and promptness in oral and written response, and especially a dedication to proactive transmission of needs and important updates to colleagues and customers.
We insist upon strong Diversity and Inclusion;
Jobs like this are also known as:
Assistant Service Manager
Assistant Service Supervisor
Electrical Technician
Floating Maintenance Technician
Floating Service Technician
HVAC Technician
Lead Technician
Maintenance - Advanced
Senior Maintenance Technician
Union Maintenance Technician
© 1999 - 2020 apartmentjobs.com | PMJobs.com
Top