Top
Apply Now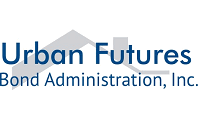 Compliance Specialist
Orange, CA 92865
Job Summary
The Compliance Specialist contributes to the shaping of communities by supporting and monitoring communities to ensure applicable program compliance standards and recertification's are met. The Compliance Specialist, works directly with the Compliance Services Manager and interacts with our clients to ensure all LIHTC, HUD and low-income requirements (Bond, HOME, density bonus, etc.) are followed; serves as a subject matter expert on all occupancy and compliance requirements. Helps troubleshoot occupancy and certification problems as requested. Prepare periodic reports and correspondence to respective government agencies and clients.
Essential Functions
This job description should not be interpreted as all inclusive. It is intended to identify the essential functions and requirements of this position. The incumbent may be requested to perform job-related responsibilities and tasks other than those stated in this job description.
Conduct file audits (tenant files, EIV, ELI targeting, waitlist)
Conduct Doc Management audit (EIV, Move In, Applications)
Pre-audit electronic files prior to file testing
Prepare and submit written reports of findings
Work with the Compliance Services Manager on how to resolve compliance findings
Monitor recertification process and support site team, as needed
Monitor and prepare reports to regulatory and/or city agencies (CTCAC, HCIDLA, etc.)
Review and approve move in and recertification for low income portfolio
Prepare and submit monthly, quarterly, annually reports
Works patiently, professionally, and cooperatively with staff to provide high quality customer service.
Maintains privacy and confidentiality of resident and company information at all times.
Serves as a subject matter expert and resource on occupancy and related compliance requirements/regulations.
Must be able to travel and have reliable transportation
Other Responsibilities
Performs other duties as assigned.
Knowledge, Skills and Abilities
Comprehensive knowledge in 4350.3 Handbook
Competent with Microsoft Office Suite.
Strong written and verbal communication skills.
Critical Thinking Skills and problem-solving skills.
Ability to work independently; proactive and self-sufficient.
Ability to stay calm and react well under pressure.
Ability to collaborate with various departments, team player.
Minimum Qualifications Required
3+ years of progressive experience in affordable housing, with substantial experience in a compliance and/or occupancy specialist position.
High school diploma required
Certifications
Minimum of 1 of the following certifications or equivalent:
TaCCs, LIHTC-PM, HCCP
COS
Benefits provided
401K Match
401K Plan
Dental Insurance
Health Insurance
Internal Training
Long Term Disability
Optical Insurance
Paid Vacations
© 1999 - 2020 apartmentjobs.com | PMJobs.com
Top