Top
Apply Now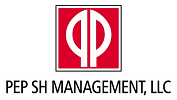 Groundskeeper
East Lansing, MI 48823
Overview:
Pierce Education Properties, a dynamic premier Student Housing Management Company, is an established leader in the national management of luxurious student housing apartment communities corporately based in San Diego, California. We are seeking talented, motivated, and growth-minded individuals dedicated to represent our team at Chandler Crossings.
Chandler Crossings is seeking a Groundskeeper for student housing located in East Lansing, MI .
Summary:
The Groundskeeper primary function is to ensure the pleasing appearance of the apartment property. The Groundskeeper completes service requests promptly, performs routine rounds of the property, assesses condition of recreational facilities, completes or assists with various projects. The Groundskeeper completes assignments in a residential setting; therefore, good communication and customer service skills are necessary at all times.
Responsibilities:
Report any needed repairs immediately to supervisor (such as leaky faucets or toilets, loose tile, broken window panes, missing nuts or screws, etc.).
Maintain cleanliness and organization of common areas.
Clean other designated areas such as fixtures, vending areas, and storage areas for assigned floors.
Prompt response to all service calls, including any applicable resident or staff request as needed.
Maintains effective organization, layout, cleanliness, security, upkeep and maintenance of all storage closets and facilities.
Maintains constant awareness of safety issues, (i.e. broken glass, frayed electrical cords, leaks, broken locks and suspicious persons). Reports all safety incidents to on-duty supervisor.
Safely set up and operate machine tools such as a golf cart, power washer, leaf blower, and other operating tools.
Assist the Maintenance Supervisor in completing power washing and snow removal as needed
Climbing, bending, stooping, reaching, walking, and standing for extended periods of time are required. Work may involve lifting or carrying objects, some relatively heavy, as a semi-regular part of the job. Must not have any limitations of motions, and vision and hearing should be rated as acceptable such that the individual would be able to obtain a driver's license.
The daily Cleaning of pools
Assist with maintenance requests as needed
Any other duties assigned by Maintenance Supervisor.
Qualifications:
Authorized to work in the United States
Willingness to learn new skills or approaches to responsibilities.
Strong problem solving skills
Great customer service skills
Good verbal and written communication skills and a demonstrated ability to read and comprehend written (English) and oral (English) instructions are required.
Ability to work independently and exercise sound judgement
Ability to meet attendance schedule and prompt arrival
Possession of basic tools required for proficient job performance
Ability to resolve problems/conflicts and interact well with residents and staff
Maintain professional appearance and demeanor at all times
Ability to work a flexible schedule that may include evenings, weekends and holidays
Must be able to work in a variety of weather conditions (rain, wind, snow, heat)
Must be able to repetitively lift, push, pull & carry up to 15lbs, frequently up to 25 lbs and occasionally up to 75 lbs.
Must be able to twist, bend and squat frequently; kneel or crawl occasionally; infrequently climb a ladder
Must be able to perform repetitive hand & arm movements, pushing and pulling and simple grasping frequently; squeezing, overhead reaching & fine manipulation occasionally
Benefits:
Medical
Dental
Vision
Company Observed Paid Holidays
Paid Time Off
401K Match
Primary Location: East Lansing, MI
Organization: Chandler Crossings
Job Level: Full-time
Department: Maintenance
Benefits provided
401K Match
401K Plan
Dental Insurance
Health Insurance
Optical Insurance
Paid Vacations
Jobs like this are also known as:
Custodian
Groundskeeper
Housekeeper
Janitor
Maintenance - Entry Level
Porter
© 1999 - 2020 apartmentjobs.com | PMJobs.com
Top