Top
Apply Now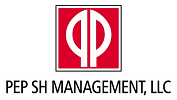 Seasonal Maintenance Technician
Albuquerque, NM 87106
Overview:
Pierce Education Properties, a dynamic premier Student Housing Management Company, is an established leader in the national management of luxurious student housing apartment communities corporately based in San Diego, California. We are seeking talented, motivated, and growth-minded individuals dedicated to represent our team at The View ABQ.
The View ABQis seeking a Temporary Seasonal Maintenance Technician for student housing located in Albuquerque, NM.
Summary:
The Seasonal Maintenance Technician's (MT) primary function is to ensure the proper physical operation and pleasing appearance of the apartment property. The MT completes service requests promptly, performs routine preventive maintenance, assesses condition of recreational facilities, completes or assists with various projects, and addresses other functional or safety concerns based on applicable codes, general standards, or standards specified by the Maintenance Supervisor. The MT completes assignments in a residential setting; therefore, good communication and customer service skills are necessary at all times.
Responsibilities:
Basic knowledge of plumbing, electrical, carpentry, locks, appliance repair, drywall, painting, and finishing.
Willingness to learn new skills or approaches to responsibilities.
Excellent problem solving skills, organizational skills, and good customer service skills
Good verbal and written communication skills and a demonstrated ability to read and comprehend written (English) and oral (English) instructions are required.
Assist the Maintenance Supervisor in completing the turn-key apartment renovations and make ready process.
Perform work in response to Maintenance Work Orders.
Set up and operate machine tools such as a golf carts, drill, saw, and other operating tools.
Assemble, install and repair pipes, fittings and fixtures for HVAC, water, and drainage.
Assist the Maintenance Supervisor in maintaining inventory and inventory controls.
Possession of basic tools required for proficient job performance.
Climbing, bending, stooping, reaching, walking, and standing for extended periods of time are required. Work may involve lifting or carrying objects, some relatively heavy, as a semi-regular part of the job. Must not have any limitations of motions, and vision and hearing should be rated as acceptable such that the individual would be able to obtain a driver's license.
Participate in after hours and emergency response as needed.
Additional responsibilities as needed
Perform all general repair and maintenance related to the interior and exterior of the apartment community, including drywall and painting.
Qualifications:
MUST be able and willing to work overtime
HVAC certification preferred
Must have a valid driver license or reliable transportation
A minimum of 2 years apartments maintenance preferred
Ability to handle multiple tasks including interactions with staff across the company
Must have a poflexible schedule that may include evenings, weekends and holidays
Must be able to work in a variety of weather conditions (rain, wind, snow, heat)
Must be able to repetitively lift, push, pull & carry up to 15lbs, frequently up to 25 lbs and occasionally up to 75 lbs.
Must be able to twist, bend and squat frequently; kneel or crawl occasionally; infrequently clim
sitive attitude and be a team player
Must be able to work on-call and weekends as needed
Ability to exercise judgment and operate under time pressure
Ability and willingness to follow traffic regulations
Ability to read and speak English
Good verbal/written communication skills
Ability to work independently and exercise sound judgement
Ability to meet attendance schedule and prompt arrival
Possession of basic tools required for proficient job performance.
Ability to resolve problems/conflicts and interact well with residents and staff
Maintain professional appearance and demeanor at all times
Must be able to perform repetitive hand & arm movements, pushing and pulling and simple grasping frequently; squeezing, overhead reaching & fine manipulation occasionally
Must be in physical condition to sit for extended periods, bend, reach, climb stairs, and grasp
Strong customer service skills
Primary Location: Albuquerque, NM
Organization: The View ABQ
Job Level: Full-time Temporary
Department: Maintenance
Come join our team! We offer a comprehensive and generous benefits package that includes: Competitive base pay, Medical, Dental, Vision, GT Life Insurance, PTO, 401(k) with employer match, and much more.
All applicants must provide documentation proving that they are eligible to work in the United States and provide reference and background checks.
Job Types: Full-time, Temporary
Jobs like this are also known as:
Apartment Maintenance
Assistant Maintenance
Facilities Technician
Maintenance - Intermediate
Maintenance Engineer
Maintenance Technician
Make Ready Technician
Service Technician
© 1999 - 2020 apartmentjobs.com | PMJobs.com
Top