Top
Apply Now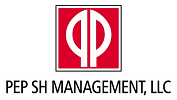 Leasing Professional
Oxford, OH 45056
Rapidly expanding student housing management Company is in search of a highly motivated, Leasing Professional to join our team located at Level 27 Student Apartments in Oxford, Ohio.

The Leasing Consultant candidate must be proficient in all areas of leasing, and highly skilled in executing effective resident retention plans, including positive customer relations and timely resolution of resident problems. Candidate must have an in-depth understanding of maintaining and increasing property traffic levels, maintain closing ratios and exceed budgeted occupancy percentages. Candidate will be responsible for effectively handling telephone inquiries, web sites and outside marketing sources with follow-up telephone communications to prospects for site visits, telephone inquiries and other sources as well as maintaining detailed product knowledge of the property and that of major competition through site visits/tours and telephone surveys. This candidate should possess excellent team building and strong interpersonal skills.
Essential Functions and Responsibilities
Works closely with property staff in implementing effective sales and marketing plans and strategies.
Responsible for all activities related to apartment rentals, move-ins, and lease renewals, including generating and handling traffic, leasing apartments, qualifying prospects.
Preparing lease documentation, and completing move-in procedures in accordance with established policies and procedures and complying with all state, federal and/or local laws relating to Fair Housing.
Excellent customer service and organizational skills, the ability to manage multiple tasks in a fast-paced environment.
Education and Experience
Associate's degree
Minimum 2 years prior experience in sales and marketing position.
Prior apartment leasing strongly preferred.
Must demonstrate excellent verbal and written communications skills.
Proficient in Microsoft Office Excel and Word; Property management software.
Entrata experience preferred.
Job Type: Full-time
Benefits provided
401K Match
401K Plan
Dental Insurance
Health Insurance
Optical Insurance
Paid Vacations
Jobs like this are also known as:
Leasing Agent
Leasing Associate
Leasing Professional
Leasing Specialist
Part Time Leasing
Sales Associate
Sales Consultant
© 1999 - 2020 apartmentjobs.com | PMJobs.com
Top