Top
Apply Now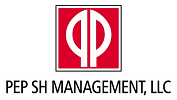 Leasing Professional
Athens, GA 30606
Job Description
Position Title: Leasing Professional
Position Status: Full-Time / Non-Exempt
Department(s): Leasing and Marketing
Direct Manager: Leasing & Marketing Director
Location: Athens, GA
Overview:
Pierce Education Properties, a dynamic premier Student Housing Management Company, is an established leader in the national management of luxurious student housing apartment communities corporately based in San Diego, California. We are seeking talented, motivated, and growth-minded individuals dedicated to represent our team at The Connection at Athens.
The Connection at Athens is seeking a Leasing Professional for student housing located in Athens, GA .
Summary:
The role of the Leasing Professional (LP) is responsible for the leasing process from initial prospect contact to actual occupancy, including conveying the benefits of the community to all prospects, residents, and guests. This is all done with the goal of maximizing occupancy for the community. The Leasing Professional is also responsible for daily front desk and receptionist tasks as well as as-needed help with audits, reports and training for the staff.
Responsibilities:
Greet prospects and qualify them by asking all appropriate rental criteria (ask questions, utilize guest cards, etc.)
Inspect tour route and model apartment(s) daily, communicate any service related requests to the Maintenance Supervisor.
Assist in monitoring renewal efforts. Distribute and follow up on renewal letters and notices.
Demonstrate the community and model and apply feature/benefit selling, close the sale.
Represent the community in a professional manner at all times.
Accept rental payments and answer basic questions about resident/prospect ledgers.
Create lease paperwork and verify that prospective residents have fully executed their portions of the lease agreement.
Keep current on required training as assigned by the Director of Leasing & Marketing or Executive Director, including but not limited to Grace Hill training.
Consistently and fairly implement all policies of the community.
Maintain open communication with the Maintenance Supervisor.
Contribute to the upkeep and curb appeal of the community on an ongoing basis.
Assist in planning leasing events. Attend events and be an active participant as directed by the Executive Director and Director of Leasing & Marketing.
Complete Fair Housing Certification through the on-line Grace Hill Training program, as well as additional training as assigned.
Additional responsibilities as needed.
Qualifications:
Demonstrate an ability to support and contribute to the on-site team.
Demonstrate strong interpersonal skills, as well as strong written and oral communication abilities.
Operate telephone, computer, copier, fax, and office printers. Maintain a working knowledge of the Microsoft Office basic suite and Entrata software.
Have a positive attitude and the ability to stay positive in all situations.
Participate in all required training.
Ability to work a flexible schedule, including some nights or weekends as needed.
Show ability to diffuse customer concerns to prevent escalation of the initial problem.
Willingness to learn new skills or approaches to responsibilities.
Excellent problem solving, organizational, and customer service skills
A minimum of 2 years apartments leasing preferred
Ability to handle multiple tasks including interactions with staff across the company
Must have a positive attitude and be a team player
Ability to exercise judgment and operate under time pressure
Ability to work independently and exercise sound judgement
Ability to meet attendance schedule and prompt arrival
Ability to resolve problems/conflicts and interact well with residents and staff
Maintain professional appearance and demeanor at all times
Benefits:
Medical
Dental
Vision
Company Observed Paid Holidays
Paid Time Off
401K Match
Primary Location: Athens, GA
Organization: The Connection at Athens
Job Level: Full-time
Department: Leasing and Marketing
Come join our team! We offer a comprehensive and generous benefits package that includes: Competitive base pay, Medical, Dental, Vision, GT Life Insurance, PTO, 401(k) with employer match, and much more.
All applicants must provide documentation proving that they are eligible to work in the United States and provide reference and background checks.
Benefits provided
401K Match
401K Plan
Dental Insurance
Health Insurance
Optical Insurance
Paid Vacations
Jobs like this are also known as:
Leasing Agent
Leasing Associate
Leasing Professional
Leasing Specialist
Part Time Leasing
Sales Associate
Sales Consultant
© 1999 - 2020 apartmentjobs.com | PMJobs.com
Top