Top
Easy Apply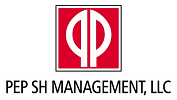 Executive Director
Statesboro, GA
Pierce Education Properties,
A dynamic premier Student Housing Management Company is an established leader in the national management of luxurious student housing apartment communities corporately based in San Diego, California.
Position Title: Executive Director
Position Status: Full-Time / Exempt
Direct Manager: Senior Vice President - Asset Management
Location: Statesborough, GA
Job Description
Rapidly expanding student housing management Company is in search of a highly motivated, Executive Director to join our team, located at The Renaissance (Statesborough, GA) The Executive Director will be responsible for overseeing the lease up, operations, marketing, maintenance and financial performance of the asset. The Executive Director will generate income by leading the leasing team, monitoring market conditions, expense and budgetary control, attracting residents and retaining them through superior customer service.
Candidate must have an in-depth understanding of operating a property in accordance with company policies and procedures to achieve financial and operational goals. Candidate will ultimately be responsible for hiring, managing, developing and ensuring the success of the team including business, sales and maintenance staff. This position requires someone who can demonstrate strong multitasking, communication, organizational and leadership skills.
Essential Functions and Responsibilities
Works closely with Senior Vice President Asset Management/ Regional Director in developing and implementing effective leasing and marketing plans and strategies as well as management of the property, including leasing, completing business transaction reports and other administrative functions, and assisting in all aspects of operations of the property. Candidate must have excellent leadership, 'TEAM' building and strong interpersonal skills. Ensures that property is meeting or exceeding expectations for budgeted occupancy and revenue goals by reviewing daily, weekly and monthly leasing occupancy and financial reports. Computer skills required: Excel, Word, and property management software. Entrata experience preferred.
Education and Experience
Bachelor's Degree preferred
Experience in student housing asset or property lease-up preferred.
Minimum 3-5 year experience as a Property Manager – strongly preferred
Must demonstrate excellent verbal and written communications skills.
Proficient in Microsoft Office Excel and Word; Property management software. Entrata and Entrata experience preferred.
Come join our team!
We offer a comprehensive and generous benefits package that includes: Competitive base salary, Medical, Dental, Vision, GT Life Insurance, PTO, 401(k) and much more.
All applicants must provide documentation proving that they are eligible to work in the United States and provide reference and background checks.
Benefits provided
401K Match
401K Plan
Bonus Program
Dental Insurance
Health Insurance
Optical Insurance
Paid Vacations
Jobs like this are also known as:
Apartment Manager
Community Director
Community Manager
Community Supervisor
General Manager
Property Manager
© 1999 - 2021 apartmentjobs.com | PMJobs.com
Top