Top
Apply Now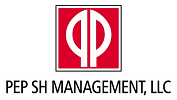 Area Marketing Director
East Lansing, MI 48823
Rapidly expanding student housing management company is in search of a highly motivated,Area Marketing Director to join our team in East Lansing, Michigan.
The ideal candidate will be an experienced professional with a passion for the job, able to employ unique marketing techniques.
Responsibilities
Oversee marketing outreach for three properties.
Design and implement comprehensive marketing strategies to create awareness of the properties assigned.
Supervise staff members and provide guidance and feedback.
Produce ideas for promotional events or activities and organize them efficiently
Plan and execute campaigns to generate leasing velocity.
Monitor progress and submit reports on current leasing activity.
Responsible for producing valuable content for the property's online presence.
Conduct general market research to keep abreast of trends and competitor's marketing movements
Control budgets and allocate resources among projects
Skills
Proven experience as Marketing Director
Excellent leadership and organizing skills
Analytical and creative thinking
Exquisite communication and interpersonal skills
Up to speed with current and online marketing techniques and best practice
Customer-oriented approach with aptitude
Knowledge of Fair Housing.
Knowledge of Entrata Software preferred.
Job Type: Full-time
Benefits provided
401K Match
401K Plan
Bonus Program
Dental Insurance
Health Insurance
Internal Training
Optical Insurance
Paid Vacations
© 1999 - 2020 apartmentjobs.com | PMJobs.com
Top