Top
Apply Now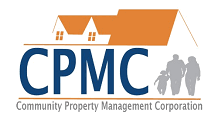 Property Manager
Oakland, CA 94612
CPMC Property Manager
SUMMARY OF THE POSITION:
Responsible for the overall operation of the property and the day to day implementation of policies, procedures and programs that ensure a well-managed, well-maintained building and ensures compliance with all applicable regulatory agencies and federal, state and local laws.
Responsibilities
Ensure consistent application of property rules and regulations, lease documents and report all violations.
Process, complete and maintain accurate resident files at move-in and at each recertification within established regulatory guidelines.
Responsible for program compliance such as HUD, TCAC, Home Program, etc.
Obtains appropriate documentation, completes certifications and collects deposits and rents in accordance with program policies and procedures.
Ensures site staff responds to all resident requests or complaints in a timely, efficient and courteous manner.
Complete work orders and turnover of vacant units in a timely manner.
Adheres to all accounting and reporting procedures required by CPMC
The Property Manager that lives on-site is responsible for performing all the duties and responsibilities of a Night Manager which includes responding to all after hour emergencies or building problems that arise.
Qualifications
High school diploma or GED required. BA degree or three years experience in affordable housing and management is desirable.
Minimum of 2 years of experience in property management with HUD and/or Tax Credit properties.
Knowledge of Microsoft Word, Excel and Outlook are essential. YARDI software knowledge is a plus.
Able to work in a fast-paced environment with ability to prioritize assignments to meet deadlines.
Excellent communication and organizational skills and the ability to communicate in a positive and professional manner, with management, residents, employees and vendors.
Ability to mediate disputes and solve problems and the ability to keep calm, especially during emergencies.
Strong customer service/resident relation skills, friend and helpful, even with difficult people.
CERTIFICATES, LICENSES, REGISTRATIONS
Must have reliable automobile transportation, a valid California Driver's License and insurance. Must have OCS certification and TCAC or able to be certified upon 6 months of employment.
CPMC is an Equal Opportunity Employer
Benefits provided
Dental Insurance
Health Insurance
Life Insurance
Paid Vacations
Personal Days
Jobs like this are also known as:
Apartment Manager
Assistant Manager
Community Manager
Floating Property Manager
Portfolio Manager
Property Manager
© 1999 - 2020 apartmentjobs.com | PMJobs.com
Top