Top
Easy Apply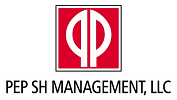 District Property Manager
East Lansing, MI
Rapidly expanding Student Housing Company is in search of a highly motivated, Multi-Site District Property Manager to join our team in East Lansing, MI.
The District Property Manager will be responsible for overseeing the lease up, operations, marketing, maintenance and financial performance of three assets in the area. The District Manager will generate income by leading and motivating the sales team, monitoring and evaluating market conditions, creating and adhering to annual budget, market outreach, and creating a dynamic resident retention program.
The ideal candidate must have extensive experience in property management and must adapt to ever changing conditions in accordance with company policies and procedures to achieve financial and operational goals. Candidate will ultimately be responsible for hiring, managing, developing and ensuring the success of the team including business, sales and maintenance staff. This position requires someone who can demonstrate strong multitasking, communication, organizational and leadership skills.
Essential Functions and Responsibilities
Works closely with Regional Manager in developing and implementing effective sales and marketing plans and strategies as well as management of the property, including leasing, completing business transaction reports and other administrative functions, and assisting in all aspects of operations of the property. Candidate must have excellent leadership, be able to motivate and develop others, and strong interpersonal skills. The Senior Property Manager will ensure that property is meeting or exceeding expectations for budgeted occupancy and revenue goals by reviewing daily, weekly and monthly leasing occupancy and financial reports.
Education and Experience
> Bachelor's Degree preferred?
> Experience in student housing asset or property lease-up preferred.
> Minimum 3-5 year experience as a Property Manager – A MUST ?
> Must demonstrate excellent verbal and written communications skills.
> Proficient in Microsoft Office Excel and Word; Property management software. Entrata experience preferred.
Come join our winning team with excellent benefits and competitive salary!
Please note our screening requirements before applying: All applicants must provide documentation proving that they are eligible to work in the United States and provide reference and background checks.
Job Type: Full-time
Experience:
Property Management: 5 years (Preferred)
Education:
Work Location:
Benefits:
Health insurance
Dental insurance
Vision insurance
Retirement plan
Paid time off
Schedule:
Monday to Friday
Weekends required
Day shift
Overtime
8 hour shift
On call
Other
Benefits provided
401K Match
401K Plan
Bonus Program
Dental Insurance
Health Insurance
Optical Insurance
Paid Vacations
Personal Days
Jobs like this are also known as:
Apartment Manager
Assistant Manager
Community Manager
Floating Property Manager
Portfolio Manager
Property Manager
© 1999 - 2021 apartmentjobs.com | PMJobs.com
Top