Top
Apply Now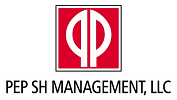 Assistant Executive Director/Resident Se
East Lansing, MI 48823
Title: Assistant Executive Director
Department(s): Operations
Reports to: Executive Director
Job summary
Assist the Executive Director in all areas of rent collection, leasing and marketing, and must be highly skilled in executing effective resident retention plans, including positive customer relations and timely resolution of resident problems. The Assistant Executive Director must have an in-depth understanding of operating a property in accordance with company policies and procedures to achieve budgeted revenue and occupancy goals. If needed, the Assistant Executive Director will be assisting the Executive Director with accurately completing and submitting daily, weekly and month- end closing reports, as well as assisting in ensuring that the grounds, buildings and units are fully functional, safe and attractive.
Essential Duties and Responsibilities
Report traffic and sales volumes weekly to the Executive Director.
Rental payment processing
Debt collection
Statements of deposit accounting
Daily
Assist with managing resident issues
Provide excellent customer service to prospective tenants
Assist with leasing to prospects, including phone inquiries, tours, signing and follow up
Monitor and review Yardi/Entrata application and lease inputs to ensure the process is being managed accurately and successfully
Monitor and review guest cards, prospect lists and follow ups to ensure the process is being managed accurately and successfully
Weekly
Assist with communication initiatives, including letters and e-mailers to residents and parents
Hold weekly meeting with executive director and biweekly (Sept-Jan) and weekly (Feb-Aug) corporate marketing meetings.
Work closely with the Executive Director to provide sales training to community assistants.
Support the ED with community assistant initiatives
Assist with all resident communication, including resident newsletters, programming calendars, mail merges
Assist with managing move ins and move outs
Weekly Delinquency report
PEP Weekly report
Monthly
Manage the audit of all lease files on site compared to leasing systems to ensure they are in sync
Property operations report
Each Semester (Fall, Spring, Summer)
Lead effort to compile accurate database of resident and parent contact information, including names, street and e-mail addresses, and phone numbers (including cell phone) for communication purposes. Databases should be complete by early September, January and May.
Assist in coordinating Welcome Week program and Parent Orientation meetings
Assist with Turn and move ins/move outs
Identify move in gifts and coordinate distribution
Annually
Work with executive director to ensure expenditures are within budget
Assist executive director to develop, manage and execute resident renewal campaigns with the assistance of on-site staff
Assist executive director to develop, manage and execute summer lease campaigns with the assistance of on-site staff
Identify calendars with volunteerism opportunities and charitable campaigns. Coordinate opportunities and communicate to residents and employees
Remain current with admission standards, admission timing, and academic calendar for freshman, returning residents, transfer students, and both graduate and professional schools.
Monitor annual enrollment at university, including incoming freshman, international and graduate students
Lead placement of new residents
As Needed
Assist SVP in corporate property initiatives relative to marketing, leasing, property due-diligence and special projects as needed including traveling within the portfolio.
Assist Executive Director in developing and rolling out annual advertising campaigns
Assist with the social media program, and roll out the social media program if new to market
Work with advertising, public relations, promotional product, and graphic design consultants as needed
Works closely with the Executive Director/SVP in developing and implementing effective sales and marketing plans and strategies as well as management of the property, including leasing, completing business transaction reports and other administrative functions, and assisting in all aspects of operations of the property.
Resident placements, transfers, move ins, and move outs
Employer's Rights
This job description does not list all the duties of the job. Incumbents may be asked by their supervisor or managers to perform other duties. Incumbents will be evaluated in part based upon their performance of the tasks listed in this job description.
The Company has the right to revise this job description at any time. The job description is not a contract for employment and either you or the Company may terminate employment at any time, with or without cause, with or without notice (subject to applicable laws).
Job Type: Full-time
Benefits:
401(k)
401(k) Matching
Dental Insurance
Disability Insurance
Health Insurance
Life Insurance
Paid Time Off
Vision Insurance
Schedule:
Work Location:
Benefit Conditions:
Only full-time employees eligible
Work Remotely:
Jobs like this are also known as:
Assistant Business Manager
Assistant Community Director
Assistant Community Manager
Assistant Property Manager
© 1999 - 2020 apartmentjobs.com | PMJobs.com
Top