Top
This job ad is expired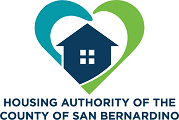 Community Manager
Victorville, CA 92395
Under the direction of the Property Manager, responsible for the efficient operation of the assigned property including management of rental activity, all on-site marketing activities, leasing, resident services and maintenance. Acts as a main point of contact in the absence of the Property Manager.
Key Duties/Responsibilities:
1. Complete administrative tasks associated with community operations, including accounting and financial reporting, processing invoices, making bank deposits, reconciling resident accounts, and performing other clerical tasks assigned.
2. Collect rent, utility payments, and fees to reduce delinquency and bad debt write-offs. Prepare legal action for eviction when necessary.
3. Assist with addressing resident complaints, disturbances and violations and take appropriate action to resolve issues. Enforce the terms of the Rental Agreement and Community Rules and Regulations. Prepare and deliver notices when necessary.
4. Conduct routine inspections of the property to ensure a quality presentation of the community and identify potential safety hazards. Implement corrective measures as necessary. Conduct move-in and move-out inspections. 5. Oversee the application process by screening applicants and processing background reports. Prepare Lease Agreements and coordinate move-ins
6. Plan and promote resident retention activities.
7. Assist with leasing activities to ensure the property maintains high occupancy.
8. Meet and greet prospective residents. Tour the community and the model apartment homes with prospective residents and explain occupancy terms.
9. Ensure that all resident files are maintained according to policies. Accurately enter all activity in agency's computer software program.
10. Monitor property curb appeal, office and model appearance and signage.
11. Oversee and participate in achieving the community's income and occupancy goals by developing on-going marketing and leasing efforts, aggressive renewal programs, and exploitation of alternate revenue generating sources. Monitor and update marketing/advertising sources. Track leases from each marketing source and ensure proper documentation is obtained from prospective residents on the leasing traffic log.
12. Assist in developing short and long-term marketing plans that incorporate advertising, internet, outreach marketing, referrals, and cost-effective, state-of-the-art marketing techniques aimed at increasing the visibility and profitability of the community.
13. Monitor market conditions by conducting routine market surveys.
14. Provides courteous, respectful, honest, timely and professional information to all Housing Authority staff, vendors, residents, visitors and partners for all activities and services in accordance with Housing Authority Customer Service Policies.
15. Performs other related duties as assigned.
Benefits provided
401K Plan
Dental Insurance
Empl. Assistance
Health Insurance
Life Insurance
Long Term Disability
Optical Insurance
Paid Vacations
Short Term Disability
Jobs like this are also known as:
Apartment Manager
Community Director
Community Manager
Community Supervisor
General Manager
Property Manager
© 1999 - 2020 apartmentjobs.com | PMJobs.com
Top