Top
Apply Now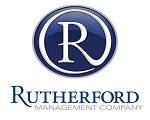 Assistant Property Manager/Leasing Manag
Sausalito, CA 94965
We are looking for experience and confidence in leasing, quality customer service, and resident relations. Rutherford offers a great opportunity for growth and innovation. We are looking for someone who is eager to bring their strengths to the table and with our support take their career to the next level.
The AM is responsible for generating traffic, securing appointments, and maximizing rentals by leading the leasing effort. This position is responsible for providing quality customer service relations as it might relate to service requests and assisting in providing a quality living environment for the residents.
Essential Functions:
Maintain occupancy goals as defined by the operating budget and management plan, by successfully leasing apartments, qualifying potential residents, verifying applications, performing credit investigations, and creating all associated documentation accompanying the rental agreements in a timely and accurate fashion for the Property Manager's approval.
Acquaint new residents with leasing documentation, the property rules, and policies to ensure resident satisfaction on move-in
Prepare weekly and monthly reports to the Management team. Play an active role in pricing recommendations based on customer feedback, traffic reports, and market trends.
Responsible for drafting ads and marketing materials to present
Responsible for taking a proactive role in resident satisfaction and high-quality customer service.
Responsible for maintaining the properties using curb appeal strategies as well as consistently looking for new and creative ways to present quality to the properties.
Housing incentives offered
Benefits provided
Bonus Program
Dental Insurance
Health Insurance
Internal Training
Paid Vacations
Personal Days
Jobs like this are also known as:
Assistant Business Manager
Assistant Community Director
Assistant Community Manager
Assistant Property Manager
© 1999 - 2020 apartmentjobs.com | PMJobs.com
Top