Top
Apply Now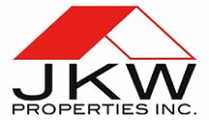 Multi-Site Property Supervisor
Los Angeles, CA 90066
JKW Properties, Inc. is seeking a Full Time Property Supervisor for multiple residential properties in the West Los Angeles Area. This portfolio consists of 30 residential buildings including approximately 150 units.
This is not an on-site position. Housing is not provided.

Requirements:
Full-Time salary position: Monday-Friday 8:30am to 5:00pm
Must be on call for Emergencies up to two weeks a month at night and on weekends
Must have previous property management experience
MUST HAVE California Real Estate License
Candidate must be able to manage multiple projects, have leadership skills and the ability to communicate with residents and clients
Strong organizational skills, problem solving skills, administrative skills and maintenance knowledge with the ability to multitask.
Proficient with Computer, Internet, Word and Excel
Must have valid California drivers license and an insured vehicle
Duties:
Oversee and train Resident Managers
Complete leases or rental agreements, review rental applications and credit reports
Oversee general building maintenance and handle emergencies when on call
Inspect properties and vacancies
Coordinate with vendors to complete necessary work
Hire and fire Resident Managers
Prepare vacancies for rental
Oversee marketing of vacancies
Write monthly reports to clients
Serve legal notices to residents and appear in Court when necessary
Complete Code Enforcement inspections
Oversee Earthquake Retrofitting projects
About this Company:
JKW Properties, Inc. is a professional property management company and has been in business since 1985. We provide complete management, leasing and maintenance services to our clients.
JKW Properties Inc. is an Equal Opportunity Employer.
Benefits provided
Bonus Program
Dental Insurance
Health Insurance
Paid Vacations
Personal Days
Jobs like this are also known as:
Apartment Manager
Assistant Manager
Community Manager
Floating Property Manager
Portfolio Manager
Property Manager
© 1999 - 2020 apartmentjobs.com | PMJobs.com
Top