Top
This job ad is expired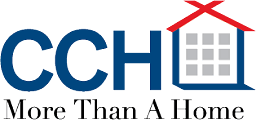 Community (Property) Manager - JLR
Oakland, CA 94606
CCH is a management company headquartered in Oakland, CA providing affordable quality housing to the senior community. Founded in 1961, we have served over 100,000 residents with 50+ properties around the continental United States.
CCH has excellent benefits for full time staff, including medical, dental and vision coverage at no charge to employees. Full time employees also receive an 8% contribution - every $10,000 of salary equals $800 into your plan -- (no match required) to their retirement accounts!
Seeking a full-time (40 hrs. per week) Community Manager for our senior housing community J.L. Richards Terrace in Oakland CA The CM is under the supervision of the Portfolio Manager. The CM is responsible for the efficient and safe management of the residential property.
Essential Duties and Responsibilities include the following:
Carries out supervisory responsibilities, including the training, evaluating and counseling of site employees in accordance with the organization's policies and applicable laws.
Directs all personnel and resources to ensure that the facility is maintained to the best possible physical condition within the limits of the established budget.
Coordinates all beneficial activities, functions and available services for residents.
Markets, in accordance with HUD and other government agency guidelines, all vacated apartment units.
Directs the work to prepare units for occupancy and enforces site's admission policies.
Oversees HUD requirements for compliance & occupancy guidelines including required income certifications, waiting list, and monthly vouchers for housing assistance payments.
Directs the collection of rents, rent and deposit records delinquency reports, the signing of leases and all other related documents as required by HUD. Maintains records of the facility's business transactions, prepares monthly financial, administrative and maintenance reports as required.
Responds calmly, fairly and professionally to resident complaints.
Employs all safety and energy conservation programs and procedures.
Participates in bidding process and has on-site responsibility for completed contract work.
Purchases all supplies and contracts all necessary services following company procedures.
Requirements:
Valid driver's license and a good driving record required.
Must be computer literate with knowledge of various software applications including Microsoft Office suite.
At least 1 years of direct supervisory experience is required.
Experience in HUD and/or Tax Credit housing highly preferred. Experience in a blended capacity with Occupancy Management also desired.
Bachelor's degree from four-year college or university and two years subsidized (Section 8) housing administration experience or equivalent combination of education and experience desired.
Knowledge and skill in HUD Manager software is a plus.
CCH is an Equal Opportunity Employer
Benefits provided
401K Plan
Dental Insurance
Empl. Assistance
Health Insurance
Life Insurance
Long Term Disability
Optical Insurance
Paid Vacations
© 1999 - 2020 apartmentjobs.com | PMJobs.com
Top