Top
This job ad is expired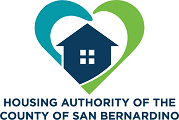 Maintenance Supervisor
San Bernardino, CA
Join the Housing Authority and make a difference!
The Housing Authority of the County of San Bernardino was organized in 1941 and to date is the largest provider of affordable housing in the County. We are currently looking for a MAINTENANCE SUPERVISOR to provide day to day supervision of maintenance staff at assigned location.

Reporting to the Property Manager, the Maintenance Supervisor will be responsible for performing a variety of skilled duties to include:

Day to day supervision of maintenance staff; planning, prioritizing, assigning and reviewing the work of staff.
Inventory control;
Monitors and enforces safety compliance;
Estimates labor, time and materials on maintenance projects;
Opens/closes work orders via computer;
Performs skilled support in electrical service repairs and installations.
Assists with budget preparation, etc.
EXPERIENCE/TRAINING/REQUIREMENTS

High School Diploma or equivalent;
Associates/Bachelor's degree preferred.
At least five (5) years' experience performing journey level general maintenance.
At least two (2) years' experience in a lead or supervisory capacity.
Strong knowledge on the computer
Bilingual in English and Spanish preferred
Must have valid CA driver's license and insurable at standard rates.
SALARY/BENEFITS
Salary: $25 - 31/ hour (Hourly Non-Exempt)
Regular Full time position: 9/80 work schedule
Benefits include: Medical, Dental, Vision, PERS Retirement, 457 Deferred Comp Plan, Life Insurance, AD&D, 14 paid Holidays, Vacation and Sick accruals.
TO APPLY
Employment application required to be considered an applicant. Further information including employment application can be found on-line at www.hacsb.com/jobs .
Must pass pre-employment drug screen, physical and background check. EOE.
Jobs like this are also known as:
Community Maintenance Manager
Facilities Manager
Maintenance Director
Maintenance Manager
Maintenance Supervisor
Service Manager
Service Supervisor
Superintendent
© 1999 - 2021 apartmentjobs.com | PMJobs.com
Top