Top
This job ad is expired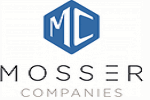 LEASING AGENT
Los Angeles, CA 90028
POSITION OVERVIEW
Market all properties within the assigned portfolio effectively and efficiently, while improving the overall net operating income through renewals and new leases
ESSENTIAL DUTIES & RESPONSIBILITIES:
Greet prospective residents and provide information on apartment inquiries.
Respond to leads promptly, answer prospective calls and conduct property tours.
Hold open houses and tour units with prospective residents.
Schedule move-ins and prepare lease agreements and other related paperwork.
Assist manager with day-to-day tasks.
Accurately prepare and complete leasing/administrative paperwork.
Maintain thorough knowledge of the property and competition properties.
Use sales and marketing strategies to increase property traffic.
Maintain prospect traffic and leasing data and other computer data entry as necessary.
Attend weekly leasing meetings.
Provide traffic reports in a consistent manner.
Maintain superb relationships with all tenants.
SKILLS, KNOWLEDGE AND ABILITIES
High-energy and commitment to high performance in a busy, fast-paced work environment.
Excellent computer skills (Excel, Adobe, Outlook).
Experience in processing applications, including running credit checks and completing tenancy reference checks, creating leases and utilizing electronic lease signing programs.
Knowledgeable and compliant with all Fair Housing Laws.
Extremely organized and detail oriented.
Capable of assisting co-workers and manager with all aspects of running a leasing office.
Must be able to work weekends.
Have appropriate vehicle for touring clients and performing property inspections.
Must have a valid California Driver's license and state required insurance.
Current CA Real Estate License is preferred.
Two years of college preferred.
Benefits provided
401K Plan
Dental Insurance
Empl. Assistance
Health Insurance
Internal Training
Optical Insurance
Paid Vacations
Jobs like this are also known as:
Leasing Agent
Leasing Associate
Leasing Professional
Leasing Specialist
Part Time Leasing
Sales Associate
Sales Consultant
© 1999 - 2020 apartmentjobs.com | PMJobs.com
Top