Top
This job ad is expired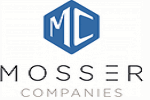 MULTI-SITE PROPERTY MANAGER
San Francisco, CA 94103
POSITION OVERVIEW
Oversee various properties in the company's portfolio. This person will handle multi-site management duties in accordance with company policies, lease agreements, and applicable laws.
ESSENTIAL DUTIES & RESPONSIBILITIES:
Manages a portfolio of properties and oversees their performance
Responsible for property operations as it relates to Property Management
Oversees and provides support/training to Resident Managers
Responsible for monthly financial reporting
Assists in serving Legal Notices
Responsible for Rent Board Tenant Petition Hearings and eviction process
Represents the company in Unlawful Detainer Settlement Conference Hearings
Fire Life Safety Inspections of properties to ensure equipment is up to date for the assigned portfolio
Responsible for monitoring and clearing Notice of Violations
Manages portfolio/property delinquencies
Reviews financial statements, budgets, and rent increases
Assists the Portfolio Managers with various weekly reporting
Responds to resident issues escalated from Resident Relations and Work Order Departments
Conducts periodic property inspections to ensure property curb appeal, common areas, and roof are up to par based on company standards
Inspects vacant units to ensure market readiness
Establishes a communication strategy for each portfolio
Assists in property preparations for investor visits
Know local ordinances which affect each property operation including rent control documents and security deposit issues.
Reviews vendor proposals and contracts (as needed)
Collaborates with other departments to ensure property projects are completed efficiently and effectively
Completes all other projects or requests as assigned by supervisor
SKILLS, KNOWLEDGE AND ABILITIES
Bachelor's degree (BA/BS) in business, real estate, or related field.
Minimum 5 years' experience in property management or related field at a supervisory level
Previous multi-site management is preferred.
Proficiency with all Microsoft Office products.
Excellent written and oral communication skills.
Proficient with budget development and financials.
Excellent organizational skills with the ability to prioritize and work effectively on multiple tasks in a fast-paced environment.
Benefits provided
401K Plan
Dental Insurance
Empl. Assistance
Health Insurance
Internal Training
Life Insurance
Paid Vacations
© 1999 - 2020 apartmentjobs.com | PMJobs.com
Top