Top
Apply Now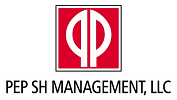 Assistant Executive Director
Atlanta, GA 30309
Job summary
Assistant Executive Director will assist the Executive Director on site with coordinating and implementing
Essential Duties and Responsibilities
Verify, allocate, and post details of business transactions to subsidiary accounts in Entrata Property Management software.
Prepare daily bank deposit.
Reconcile and balance resident accounts.
Prepare accounting reports as requested.
Assist with timely collection of rents as well as post rents into Entrata Property Management software.
Create and provide delinquent rent statements to residents.
Troubleshoot and resolve resident ledger discrepancies.
Assist with evictions.
Assist with and coordinate information necessary to prepare Financial Statements, reports and leasing audits.
Provide backup support as necessary to the property's Executive Director.
Works closely with property staff in implementing effective sales and marketing plans and strategies.
Participates in activities related to apartment rentals, move-ins, and lease renewals.
Other relevant duties as assigned.
Requirements
Basic usage of property software, Entrata preferred, office and bookkeeping experience.
Excellent customer service and organizational skills with the ability to manage multiple tasks in a fast-paced environment.
Benefits provided
401K Match
Bonus Program
Dental Insurance
Empl. Assistance
Health Insurance
Internal Training
Life Insurance
Optical Insurance
Paid Vacations
Personal Days
Short Term Disability
Jobs like this are also known as:
Assistant Business Manager
Assistant Community Director
Assistant Community Manager
Assistant Property Manager
© 1999 - 2020 apartmentjobs.com | PMJobs.com
Top