Top
Apply Now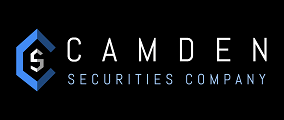 Maintenance Director for NEW Lease-up
North Hollywood, CA 91601
Camden Securities Company is seeking a passionate, experienced Maintenance Director for a brand-new luxury apartment building in North Hollywood, CA. The new mixed-used development consists of 297-units and a Wholefoods 365®. The Maintenance Director will be responsible for setting up the property, maintenancee shop, overseeing the maintenance team, conducting inspections, general repairs and maintaining the physical condition and appearance of the community, while providing 5-STAR quality service and promoting a positive living environment for all residents.
QUALIFICATIONS
STRONG Customer Service skills
Experience as Maintenance Supervisor preferred
6+ years' experience in multi-family residential apartment maintenance
Knowledge of mechanical, electrical and plumbing systems.
Ability to manage warranties
HVAC, EPA universal certifications are a plus (+)
Knowledge of safety procedures, local building codes and ordinances
Must be able to lift 50 – 100lbs
Lease-up experience a (+)
Technology savvy (Tablet/PC), Proficiency in Microsoft Word, Excel, and other operating/accounting systems
English/Spanish bilingual
AppFolio or Yardi experience is a plus (+)
High school diploma or GED required
Valid drivers' license
RESPONSIBILITIES
Uphold our promise of 5-star customer service
Assist in hiring, training and managing maintenance staff and 3rd party contractors
Establish a Community Standards Safety Policies & Procedure Manual
Follow established policies and procedures and monitor compliance by maintenance team
Prioritize and coordinate work orders; assign to team members for completion.
Maintain the community grounds, amenities and common areas.
Conduct routine inspections to identify safety and risk management concerns.
Obtain bids, negotiate pricing with outside contractors
Oversee "make-ready" process for tenant move-in/move-out, apartment inspections
Maintain an adequate inventory of spare parts, maintenance materials and tools
Operate efficiently within budget guidelines
Must be able to work a flexible schedule, including weekends and holidays as needed
Manage and participate in a 24hr "on-call" schedule, ensuring full coverage at all times
SKILLS
Passion for service, strong leadership, management ability and problem-solving skills
Astute ability to coordinate and prioritize between urgent and routine matters in a fast-paced environment
Dedication to meeting customer's expectations and acts with customer in mind.
Ability to interact with tenants, vendors, patrons, and Municipal Officials
Job-Type: Full Time
Compensation: DOE
Candidate must pass a drug and background screening as a condition of employment. Camden Securities Company is an equal employment opportunity employer.
Start Date: September 3, 2019
Benefits provided
Bonus Program
Health Insurance
Life Insurance
Paid Vacations
Jobs like this are also known as:
Community Maintenance Manager
Facilities Manager
Maintenance Director
Maintenance Manager
Maintenance Supervisor
Service Manager
Service Supervisor
Superintendent
© 1999 - 2020 apartmentjobs.com | PMJobs.com
Top