Top
This job ad is expired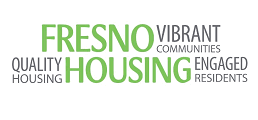 Property Specialist I
Fresno, CA 93706
Fresno Housing is seeking a to fill a Property Specialist I position to performs a wide variety of tasks including conducting eligibility interviews, determining eligibility and rent, conducting formal orientations for eligible families, and explaining housing programs to residents. This position performs a key role in providing customer service and support to general property operations.

Example of duties:
Processes applications and waiting lists for various housing assistance programs; verifies information provided by applicants; maintains records.
Schedules and interviews current and prospective clients to determine eligibility for housing programs
Schedules and conducts re-certifications.
Answers incoming calls from the general public, and responds to inquiries regarding program information, the admissions process, application status, and rent payments.
Refers resident concerns to management; checks and secures property offices and other facilities.
Conducts home visits for residents who are physically unable to come in to the office; explains to residents the rules and their responsibilities.
Participates in marketing efforts and events to maintain occupancy; assists with community events.
Accepts, generates and closes work orders
Collects and processes payments, and performs light bookkeeping, including posting data to appropriate accounts
Education and/or Experience
High School diploma or possession of a certificate of equivalent High School Achievement (GED) and the equivalent of two (2) years of housing, social service or general office experience in a similar agency involving a high volume of public contact.

Benefits provided
401K Match
401K Plan
Dental Insurance
Empl. Assistance
Health Insurance
Intern Program
Life Insurance
Optical Insurance
Paid Vacations
© 1999 - 2020 apartmentjobs.com | PMJobs.com
Top