Top
Apply Now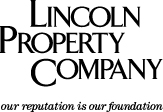 Business Manager
Santa Monica, CA 90401
Lincoln Property Company Business Managers are responsible for the overall performance of the community, financially, aesthetically, and in resident relations. The Business Manager is also responsible for managing the day-to-day operation of the management office and leading the on-site team. Prior on-site management experience including supervisory responsibility is preferred.
The Business Manager is not only responsible for the overall performance of the community, but is also responsible for marketing, resident retention, finance, and overall property operations.
This position reports directly to the Regional Property Manager. This property consists of 213 units in Santa Monica. This is also affordable housing, so affordable knowledge is required.
The Business Manager's schedule requires a minimum of 40 hours per week including weekends and overtime, as needed.
BASIC JOB FUNCTIONS
Tour apartments with clients
Lease and pre-lease apartments
Complete lease/renewal paperwork
Explain lease information to the client
Entering results data into a computer system
Walk apartments
Oversee resident and employee relations
Ensure maximum occupancy
Control expenditures
Maximize income
Business Management
Staff Supervision
Liability Management, Owner Communications and Reporting
Resident Communications
Monitor market conditions
In your cover letter response, please address your experience as an apartment manager, lease-up experience (if any), management companies you have worked for, and your current proficiency with YARDI.
Qualifications
Qualifications Advanced proficiency in verbal/written communications. Advanced proficiency in apartment marketing, leasing, public relations, website management and leasing. Advanced proficiency in math, Word, Excel, and Yardi 6.0. Must be computer literate and have an advanced working knowledge of e-mail and the internet. Must be flexible with work days/hours. Must be able to tour the community, including climbing stairs on a regular basis. Must be able to review, understand and report financial information. Career mindedness, self motivation and extreme professionalism is a must. Product management to ensure maximum occupancy, control expenses, maximize income, business plan and budget management, personnel management, liability management, owner reporting and communication, and resident retention.
Education
High school diploma required. College hours preferred.
Benefits provided
401K Match
401K Plan
Bonus Program
Dental Insurance
Health Insurance
Internal Training
Life Insurance
Long Term Disability
Paid Vacations
Short Term Disability
Jobs like this are also known as:
Apartment Manager
Community Director
Community Manager
Community Supervisor
General Manager
Property Manager
© 1999 - 2019 apartmentjobs.com | PMJobs.com
Top