Top
This job ad is expired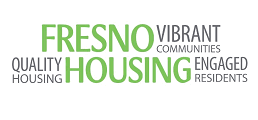 Senior Asset Manager
Fresno, CA 93721
Core Responsibilities

Perform high level portfolio and property level analysis and strategic planning for real estate assets in which the Agency has an ownership interest, including evaluating financing options, funding sources for major capital projects, acquisitions, corrective action for repositioning of underperforming assets, and disposing of non-strategic assets.
The ideal candidate will be:
A strategic thinker. You take a holistic approach to your work, continuously evaluating operating processes and key performance metrics.
A masterful executor. You get things done. You fervently plan to meet deadlines and achieve goals. You manage tasks in a fast-paced environment with many moving pieces and stakeholders and ensure goals reach or surpass the finish line.
A curious problem solver. You visualize, articulate, conceptualize or solve both complex and uncomplicated problems by making decisions that are pragmatic given the available information. You keep it cool when things get crazy and approach problems with viable solutions.
A timely facilitator. You know how to solicit critical information from a variety of sources, and synthesize it in the moment for a variety of audiences.
A supportive team player. You work effectively with others and go above and beyond to support the needs of your fellow coworkers. You are reliable and flexible and communicate effectively by communicating issues and challenges, listening, compromising, and seeking feedback.
Education and/or Experience
Bachelor's Degree in Business Administration, Public Administration, Finance, or related field and five (5) years of progressive responsibility in asset management.
Benefits provided
401K Match
401K Plan
Bonus Program
Dental Insurance
Empl. Assistance
Health Insurance
Intern Program
Life Insurance
Paid Vacations
© 1999 - 2019 apartmentjobs.com | PMJobs.com
Top