Top
This job ad is expired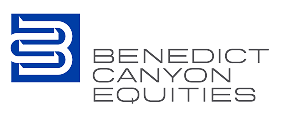 Director of Capital Improvements
Las Vegas, NV 89108
About Us

TruAmerica Multifamily is a Los Angeles-based investment firm specializing in acquisitions, value added asset management, capital improvement renovations and rehabilitation of Class B or better multifamily housing in the Western United States. With over 38,330 apartment units currently under management, TruAmerica has cultivated the best talents in the industry to create a first-class multifamily investment platform.
Position Summary
The Director of Capital Improvements will direct, oversee, and coordinate construction project management activities associated with the renovation and improvement of the Firms' apartment communities in Nevada metropolitan areas. This is a remote position as travel to our various apartment communities will be a regular occurrence.
The Director of Capital Improvements will be a confident, dynamic and sophisticated investment professional with an understanding of institutional real estate with an emphasis on multi-family experience. This position offers the right candidate an opportunity to advance skill-set and participate in evaluating and implementing various new products and services to the overall portfolio which will provide direct value to the Organization.
This position will report to the Senior Managing Director, Capital Improvements.
What You'll Do
Act as Construction Project Manager on redevelopment and capital improvement projects.
Develop scope of work, prepare budgets, solicits bids and proposals from qualified contractors.
Manage all field construction activities following project approvals and coordinates work with property management team to include phasing, staging and site logistics.
Review and analyze bids and awards contracts.
Direct assigned construction activities, review and approve payment applications.
Direct and coordinate permit requirements.
Conduct periodic surveys of the properties to identify needs and prepare project estimates and budgets accordingly.
Complete various standard monthly reports and update Company reports.
Ensure compliance with Company policies and procedures.
Maintain budget and schedule compliance throughout the project.
Coordinate work activities with property staff to minimize disruption to the residents.
Direct and coordinate activities of designers and consultants as necessary.
Perform final inspections and prepare punch lists, closed out the project.
Preferred Experience / Minimum Qualifications
Must have strong working knowledge of 3-4 Story; Stick Frame, Type V Vertical construction and older brick buildings for rehab and remodeling projects.
3-5 years construction experience as a Project Superintendent and or Project Manager.
Experienced managing subcontractors and vendors.
Experienced scheduling and managing site work.
Must possess excellent verbal and written communication skills and sound judgment.
Must be highly organized, detail-oriented with strong organizational skills and ability to work effectively and independently with a positive high energy attitude.
Position based in Las Vegas but requires travel throughout the Western states
Physical Demands
The physical demands described here are representative of those that must be met by an employee to successfully perform the essential functions of this job. Reasonable accommodations may be made to enable individuals with disabilities to perform the essential functions.
Ability to sit/ stand for up to 10 hours per day
Ability to move freely for up to 10 hours per day
Ability to hear; must be able to communicate verbally and in writing
Why Join TruAmerica Multifamily?
We'll give you the autonomy and resources to make an impact
Competitive Compensation and Bonus Eligibility
Opportunity to invest with other employees in an executive pool
Employer sponsored benefits (Medical, FSA, Dental, Vision, Long Term Disability and Life) package including 401k with employer matching contribution
Competitive Vacation that respects your time away to observe, have fun or simply rejuvenate
Generous employee engagement initiatives, training and more!
TruAmerica Multifamily is proud of our commitment to be an equal opportunity employer. All qualified applicants will receive consideration for employment without regard to race, color, religion, gender, gender identity or expression, sexual orientation, national origin, genetics, disability, age, or veteran status.
NO RECRUITERS PLEASE...
Benefits provided
401K Match
401K Plan
Bonus Program
Dental Insurance
Empl. Assistance
Health Insurance
Intern Program
Internal Training
Life Insurance
Long Term Disability
Optical Insurance
Paid Vacations
Personal Days
© 1999 - 2020 apartmentjobs.com | PMJobs.com
Top