Top
Apply Now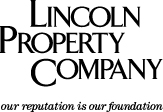 Leasing Professional
Redlands, CA 92374
Lincoln Property Company is searching for energetic, sales driven, customer service oriented individuals to join our exclusive team of quality associates.
The job functions of the Leasing Consultant include but are not limited to the following:
Maintain high closing ratios.
Greet clients.
Qualify client needs, eligibility, in compliance with Fair Housing Laws and LPC's non-discriminatory leasing policy.
Tour apartments with clients, discuss all benefits of the apartment community and each apartment shown.
Tour model apartment, even though it may not be the floor plan desired.
Explain to the client in detail LPC application procedures and lease contract.
Assure application is processed through proper channels.
Type leases, enter leasing and traffic information on computer as necessary.
Type weekly, monthly and/or special reports as designated Business Manager.
Receive deposit and rent money, record appropriately.
Welcome new residents. Assist as necessary to ensure a smooth move-in.
Process resident transfers.
Become familiar with competitive properties in the area.
Become familiar with all LPC policies and procedures, as well as the names and locations of other LPC communities.

Answer phone, take service requests and extermination orders. Complete service request forms and distribute as specified in Maintenance Manual.
Acknowledge and assist residents who come into the office.
Aid Business Manager as directed. Assist in paperwork, touring property, vacancies, policy violations.
Work with other employees to maintain a smoothly-run community.
Maintain a professional attitude and appearance at all times.
Work with all employees to foster the LPC team spirit.

Qualifications
Must be willing to work flexible hours/days.

Must have a basic working knowledge of Yardi, Excel, Word, E-Mail and Internet.
Must have class A leasing experience.
Outgoing or extroverted personality required.
Must be able to tour community with clients, to include walking the community and climbing stairs.
Must have valid driver's license.
The candidate would be required to work weekends, full time hours and be able to pass a criminal background screening which will include a drug test. Candidate would be responsible for cleaning all turn units, the leasing office, models, business centers, and fitness room. Candidate should be able to lift a minimum of 30lbs and be able to bend, stoop, lift, and be on your feet for long hours.
Education
Must have at least a high school diploma (college hours preferred).
Prefer someone with experience and industry knowledge.
Prefer to have someone with strong experience and background knowledge.
This is new construction in the City of Redlands and consists of 281 units.
Benefits provided
401K Match
401K Plan
Bonus Program
Dental Insurance
Health Insurance
Internal Training
Life Insurance
Long Term Disability
Optical Insurance
Paid Vacations
Short Term Disability
Jobs like this are also known as:
Leasing Agent
Leasing Associate
Leasing Professional
Leasing Specialist
Part Time Leasing
Sales Associate
Sales Consultant
© 1999 - 2020 apartmentjobs.com | PMJobs.com
Top