Top
Apply Now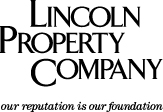 Leasing Director
Santa Monica, CA 90401
LPC Leasing Managers play a key part in the on-site team. They are responsible for the same functions as a Leasing Professional, in addition to leading and managing daily tasks and supervision of the Leasing Team. The Leasing Managers will coordinate with the Leasing Professionals to assist in reporting, lease paperwork, and moving in new residents. In the absence of the Business Manager he/she may assist in management responsibilities. The Leasing Manager will track the progress of all leasing team members through an on-going follow through system.
Must be willing to work flexible hours/days/weekends. A minimum of one-year experience in the Leasing Professional position.
EDUCATION:
A high school education or equivalent is required (college hours preferred)
BASIC JOB FUNCTIONS:
Tour apartments with clients
Lease and pre-lease apartments
Complete lease/renewal paperwork
Explain lease information to the client
Entering results data into a computer system
Walk apartments
Assist with resident and employee relations
Review leasing paperwork, and audit lease files
Submit, daily, weekly and monthly leasing reports as required
Complete and update market surveys
Track and evaluate advertising, and all client traffic
Keeps abreast of ever-changing market conditions in the multi-family industry
OTHER CONSIDERATIONS:
Working knowledge of Word, Excel as well as Internet Explorer. Additional knowledge and comfort with Windows XP preferred
Excellent interpersonal, motivational, written, management and leadership skills.

Requirements:
Yardi experience is preferred.
Bi-Lingual helpful.
Experience in mentoring and managing peers.
Qualifications:
This portfolio of properties consists of 223 units and is located in Santa Monica, CA.
Experience and industry knowledge is preferred.
Benefits provided
401K Match
401K Plan
Bonus Program
Dental Insurance
Health Insurance
Internal Training
Life Insurance
Long Term Disability
Optical Insurance
Paid Vacations
Short Term Disability
© 1999 - 2020 apartmentjobs.com | PMJobs.com
Top