Top
This job ad is expired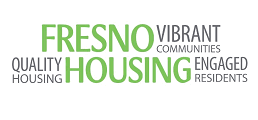 Property Specialist I
Orange Cove, CA 93646
Fresno Housing is looking for a Property Specialist I to work at our Orange Cove location(s), the primary responsibilities include conducting eligibility interviews, determining eligibility and rent, conducting formal orientations for eligible families, and explaining housing programs to residents, owners, and property managers. This position is also responsible for providing customer service and support to general property operations.
Ideal candidate will have a High School diploma or certificate of equivalent High School Achievement (GED) and the equivalent of two (2) years of housing, social service or general office experience in a similar agency involving a high volume of public contact.
Ability to read/write/speak English/Spanish highly desirable.
For more detailed job description, benefit information and to apply, please visit our website: www.fresnohousing.org/careers
Benefits provided
401K Match
401K Plan
Dental Insurance
Health Insurance
Intern Programs
Internal Training
Life Insurance
Paid Vacations
Jobs like this are also known as:
Leasing Agent
Leasing Associate
Leasing Professional
Leasing Specialist
Part Time Leasing
Sales Associate
Sales Consultant
© 1999 - 2019 apartmentjobs.com | PMJobs.com
Top