Top
This job ad is expired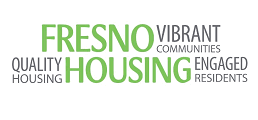 Property Specialist II
Fowler, CA 93625
On-site living required, position includes a 2br/2ba apartment

The Organization:
The Fresno Housing Authority, a national leader in developing and maintaining affordable housing communities, works to create vibrant communities, build quality affordable housing, and support the success of approximately 50,000 residents through­out Fresno. The Authority is seeking a results-driven and highly motivated individual to develop and implement programs that support all resident service activities.
The Position:
This part-time position oversees a 60 unit Tax Credit, PBRA and HOME housing community.
Provides customer service to residents and the general public; responds to requests in a prompt and courteous manner; engages residents in Agency mission.
Coordinates and/or prepares compliance review related functions including preparing annual certification packets, conducting face-to-face certification reviews, locating missing records, auditing resident files, or assist in preparing eviction notices; must achieve and maintain quality of resident files with a high level of accuracy while meeting required deadlines for submission.
Shows vacant units to applicants and provide applicants with information about the apartment, community, amenities and other information.
Participates in the resolution of disputes and conflicts between residents, owners, community members and neighbors; responds to questions concerning compliance with pertinent regulations; and participates in resident hearings or evictions as required.
Collects monies for security deposits and rent; may complete walk through with applicant; coordinates resident move-in and move out processes and inspections; assist in scheduling unit turns for occupancy.
Provides customer service to residents; answers incoming calls from the general public, and responds to inquiries regarding program information, the admissions process, application status, and rent payments; escalates matters as needed; informs tenants of obligations and responsibilities and of Federal, State and City regulations, objectives, fair housing and equal opportunity goals; performs receptionist duties for the office as needed.
Education and/or Experience:
High School diploma or possession of a certificate of equivalent High School Achievement (GED) and the equivalent of two (2) years of housing, social service or general office experience in a similar agency involving a high volume of public contact.
Important Application Information:
Final Filing Date: Wednesday, March 20, 2019 by 12:00 PM
To apply, candidates must submit a fully completed application and a resume through the Fresno Housing online job portal at www.fresnohousing.org/careers
EOE M/F/D/V/SO
Location: Fowler, California.
Compensation. $20.11- $24.45/hr
Benefits provided
401K Match
401K Plan
Dental Insurance
Empl. Assistance
Health Insurance
Intern Program
Internal Training
Life Insurance
Optical Insurance
Paid Vacations
Jobs like this are also known as:
Apartment Manager
Assistant Manager
Community Manager
Floating Property Manager
Portfolio Manager
Property Manager
© 1999 - 2020 apartmentjobs.com | PMJobs.com
Top