Top
Apply Now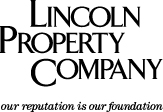 Assistant Business Manager
Los Angeles, CA 90028
We are seeking to hire an experienced, energetic, career oriented Assistant Business Manager.
The job functions will include, but are not limited to the following:
Inspect property for community policy violations (inoperable vehicles, unauthorized pets, etc), needed repairs, landscaping check, etc.
Act as manager in the absence of Business Manager if so directed, including supervision of on site employees.
Assist Business Manager with rent collections, late notices, posting rent.
Assist Business Manager with invoice processing.
Assist Business Manager in taking move out notices, service requests, resident transfers,resident issues, etc.
Inspect vacancies, make readies, complete service requests as necessary. Complete SODAS, and 3-Day notices in a timely manner.
Complete reports for Business Manager and Regional Property Manager upon request.
Participate in leasing duties as this is the only leasing position at the property.
Qualifications
Proficiency in verbal/written communications. Proficiency in apartment marketing and leasing. Proficiency in YARDI Voyager, math, Word and Excel. Must be computer literate and have an advanced working knowledge of e-mail and the internet. Must be flexible with work days/hours and be able to work weekends. Must be available for after hours emergency situations. Must be able to tour the community, including climbing stairs on a regular basis. Must be able to review, understand and report leasing information. Career mindedness/self motivation.
Education
High School Diploma. College hours preferred. New construction / lease-up experience helpful.
This is a new property consisting of 56 units in Los Angeles. Experience and area knowledge preferred.

Benefits provided
401K Match
401K Plan
Bonus Program
Dental Insurance
Health Insurance
Internal Training
Life Insurance
Long Term Disability
Optical Insurance
Paid Vacations
Short Term Disability
Jobs like this are also known as:
Assistant Business Manager
Assistant Community Director
Assistant Community Manager
Assistant Property Manager
© 1999 - 2019 apartmentjobs.com | PMJobs.com
Top