Top
Apply Now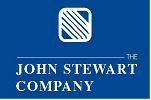 On-Site TCAC Exp. Property Manager
North Hollywood, CA 91601
COMPANY SUMMARY:
The John Stewart Company is a full-service housing management, development and consulting organization that began in 1978 with a commitment to providing high quality service in the affordable housing sector. We work to enrich the lives of our residents and employees, while delivering our services cost‐effectively, efficiently and with the highest levels of professionalism, compassion, integrity and respect.
$16-$18/Hr. + Excellent Full Benefits including: Medical, Dental, Vision, 401(k) plan + Paid time off and holidays
**Includes a 2-Bedroom Unit**

SUMMARY OF THE POSITION:
Responsible for the overall operation of the property and the day to day implementation of policies, procedures and programs that ensure a well-managed, well-maintained building and ensures compliance with all applicable regulatory agencies and federal, state and local laws.
Responsibilities
Ensure consistent application of property rules and regulations, lease documents and report all violation.
Process, complete and maintain accurate resident files at move-in and at each recertification within established regulatory guidelines.
Conduct recruiting, hiring and termination process as well as training and evaluation of all staffs.
Responsible for program compliance such as HUD, TCAC, Home Program, RHCP, CAL HFA. AHP, etc.
Obtains appropriate documentation, completes certifications and collects deposits and rents in accordance with program policies and procedures.
Ensures site staff responds to all resident requests or complaints in a timely, efficient and courteous manner.
Complete work orders and turnover of vacant units in a timely manner.
Qualifications
High school diploma or GED required. BA degree or two years experience in affordable housing and management is desirable.
Basic mathematical skills with proficiency in reading, writing, and speaking English.
Able to work in a fast-paced environment with ability to prioritize assignments to meet deadlines.
Minimum of 2 years of experience in management, training and evaluation with Tax Credit properties.
Knowledge of Microsoft Word, Excel and Outlook are essential. Boston Post software knowledge is a plus.
Special Needs Exp. a PLUS!
Equal Opportunity Employer
Benefits provided
401K Match
401K Plan
Bonus Program
Dental Insurance
Health Insurance
Internal Training
Life Insurance
Long Term Disability
Optical Insurance
Paid Vacations
Jobs like this are also known as:
Apartment Manager
Assistant Manager
Community Manager
Floating Property Manager
Portfolio Manager
Property Manager
© 1999 - 2020 apartmentjobs.com | PMJobs.com
Top