Top
Apply Now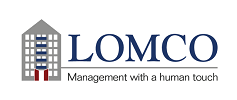 Leasing Manager
Long Beach, CA 90808
Leasing and Occupancy
Oversee marketing and leasing efforts to maximize the occupancy of the community
Prepare marketing plans and develop new strategies and programs designed to meet leasing and occupancy goals
Manage initial certification and annual recertifications for residents
Lease and give property tours
Greet prospects and qualify by covering all criteria (complete guest cards)
Record all telephone and in person visits on appropriate reports
Demonstrate community and apartment product knowledge to clients' needs by communicating the features, benefits, and close the sale
Have prospects complete application, secure deposit in accordance with Fair Housing requirements
Update availability report (process applications for approvals (credit checks, rental history, etc.).
Submit applications to Property Manager for final approval
Secure new resident's signatures on appropriate paperwork prior to move-in
Orient new move-ins to the community
Monitor renewals and notices to vacate
Monitor advertising effectiveness
Gather information about market competition in the area and file
Administrative
Accept rental payments and give to Property Manager.
Type lease and complete appropriate paperwork and input information on YARDI System accurately and on a timely basis. Review with the Property Manager prior to obtaining signatures.
Maintain current resident files.
Maintain and record daily inspections for the community.
Distribute all company or community-issued notices.
Maintain accurate monthly commission records on leases and renewals for bonus purposes.
Assist management team with other various tasks as required.
Consistently implement policies of the community.
Resident Retention
Receive all telephone calls and in-person visits. Listen to resident requests, concerns and comments.
Quickly complete maintenance work orders and inform the maintenance team. Answer questions for residents about community, repairs, rent, rules, etc. Follow up on a timely basis if unable to respond to residents on all matters.
Ensure maintenance repairs are handled satisfactorily by contacting residents with completed work orders on a weekly basis.
Maintain open communication with Property Manager and Maintenance Supervisor.
Contribute to cleanliness and curb appeal of the community on continuing basis.
Attend functions and participate as host for any functions as directed by the Property Manager.
Marketing
Participate in outreach marketing activities on a regular basis to obtain prospective residents.
Advise residents of referral concessions (if permitted).
Assist in placing, removing/updating banners, balloons, bandit signs, flags, etc.
Distribute newsletters, pamphlets, flyers, etc.
Conduct market surveys and shop competitive communities.
Other Duties
Attend and participate in professional activities, meetings, organizations, regulatory agency meetings or inspections, as needed.
Assist in submitting required internal and external reports.
Maintain files, records, rental agreements and other documents.
Schedule maintenance repairs, generate and file completed work orders and follow-ups, as appropriate.
Assist in resident move-in/move-out procedures and unit inspections.
Maintain a businesslike and professional appearance.
Be available by cell phone for emergencies.
Assist the Property Manager with special projects and administrative tasks.
Other duties as assigned.
SALARY DOE: $18 - $23 PER HOUR WITH LEASING BONUS POTENTIAL
APPLY TODAY!
Benefits provided
401K Match
401K Plan
Bonus Program
Dental Insurance
Health Insurance
Internal Training
Life Insurance
Optical Insurance
Paid Vacations
Personal Days
© 1999 - 2019 apartmentjobs.com | PMJobs.com
Top