Top
Apply Now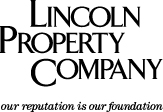 Porter / Housekeeper
Laguna Niguel, CA 92677
Experienced Porter/Housekeeper needed for a 284 unit property in Laguna Niguel. The qualified candidate should hold great organizational skills, time management, good communication skills and be able to work full time in a high paced environment. The candidate should also have dependable transportation and be reliable.
The on-site porter/housekeeper is responsible for keeping all public use areas and vacant apartments clean and presentable to residents and prospective residents. To qualify for this position, the candidate must meet the following criteria:
Must be able to lift 30 lbs on a regular basis.
Job functions of the on-site housekeeper include the following duties on a regular basis.
Leasing Office & Clubrooms - Vacuum, mop or dust floors, wash windows, clean kitchen appliances, counters and sink areas.
Vacant Apartments & Models - Freshen vacant apartments on a regular basis as instructed by the Business Manager, including the following items: vacuum, dust or mop floors. Remove any trash left behind by clients. Clean and shine all windows, appliances, tile and chrome fixtures. Freshen models daily.
Restrooms - Clean and sanitize lavatory, commode and floors in restrooms in leasing office, clubroom and pool areas. Clean mirrors and counter areas. Supply restroom with paper products. Notify Business Manager if any problems or needed repairs are observed.
Laundry Rooms - Wipe appliances, clean up detergent remains. Sweep and mop floors, wash windows. Remove any dated notice material from bulletin boards. Notify Business Manager or Maintenance Supervisor if any problems or needed repairs are observed.
Education
High School diploma
Benefits provided
401K Match
401K Plan
Bonus Program
Dental Insurance
Health Insurance
Internal Training
Life Insurance
Long Term Disability
Optical Insurance
Paid Vacations
Short Term Disability
© 1999 - 2019 apartmentjobs.com | PMJobs.com
Top