Top
Apply Now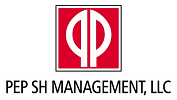 Resident Services Manager
Bloomington, IN 47404
Pierce Education Properties, is seeking a Resident Service Manager/Bookkeeper for a class A student housing project, Smallwood Plaza located in Bloomington, Indiana.
The RSM must be proficient in all areas of rent collection and leasing, and highly skilled in executing effective resident retention plans, including positive customer relations and timely resolution of resident problems.
The candidate is responsible for accurately completing and submitting daily, weekly and month-end closing reports, as well as assisting in ensuring that the grounds, buildings and units are fully functional, safe and attractive.
This position requires someone who can demonstrate strong multitasking, communication, organizational and leadership skills. Come join our winning TEAM with excellent benefits and competitive salary and bonus plan!
Please forward resume to Tammy Primus at: manager.100midtown@pepshmgmt.com
Qualifications
Verify, allocate, and post details of business transactions to subsidiary accounts in Entrata Property Management software; Prepare daily bank deposit; Reconcile and balance resident accounts; Prepare accounting reports as requested; Assist with timely collection of rents as well as post rents into Entrata Property Management software; Create and provide delinquent rent statements to residents; Troubleshoot and resolve resident ledger discrepancies; Assist with evictions; Assist with and coordinate information necessary to prepare Financial Statements, reports and leasing audits; Provide backup support as necessary to the property and Executive Director; Works closely with property staff in implementing effective sales and marketing plans and strategies; Participates in activities related to apartment rentals, move-ins, and lease renewals.
Education
Bachelor Degree or Basic office and bookkeeping experience, along with excellent customer service and organizational skills with the ability to manage multiple tasks in a fast-paced environment. Experience in Student Housing a plus.
Benefits provided
401K Match
Bonus Program
Dental Insurance
Empl. Assistance
Health Insurance
Internal Training
Life Insurance
Long Term Disability
Optical Insurance
Paid Vacations
Personal Days
Short Term Disability
© 1999 - 2019 apartmentjobs.com | PMJobs.com
Top