Top
Apply Now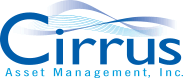 Apartment Manager
Los Angeles, CA 90034
At Cirrus Asset Management, developing loyal customers is our way of life. We strive to be the most trusted, respected, and innovative company in the rental housing industry. We believe excellence in management is not a product but rather a team-oriented process. We enhance the process by recognizing and embracing innovations in both technology and methodology, which in turn maximize property performance for our clients.

In 2007, founder Steve Heimler built Cirrus' executive team of industry veterans with more than 150 years combined experience in all aspects of property management. Our reputation for integrity, innovation and measurable results has rapidly spread among institutions, banks, portfolio owners and individual investors. Today, Cirrus directly manages or asset-manages a portfolio of properties valued at more than $2.5 billion. We hold licenses in a growing number of states and currently manage more than 11,000 apartment units.

We are seeking a bright and energetic community manager for a 40-unit apartment community located in West Los Angeles. The community manager will be responsible for all aspects of community operations under the direction of the regional supervisor.

Partial List of Essential Duties and Responsibilities:

*Manage income growth and expense reduction.

*Orchestrate all accounting functions including processing invoices for payment using proper coding.

*Resolve resident issues and violations through prompt conflict resolution efforts and consistent follow-up.

*Coordinate vacant unit turnover process and renovation tracking.

*Complete oversight of the application process through execution of leases.

*Participate in the yearly budgeting process and compose monthly variance reports. Participate in monthly review of income statements.

*Collect rent and control delinquency

*Schedule lease renewals with a focus on resident retention.

*Prepare competitive rent survey reports on a weekly basis.

*Enforce house rules and company policies.

*Coordinate marketing, advertising, and property presentation.

*Manage service contracts for various vendors and monitor quality of work performed.

Requirements:

*Proficient with Word, Excel, and management software such as Yardi.

*3-5 years of experience in management, assistant management or leasing at an apartment community in Southern California.

*Strong administrative and organizational skills.

*Daily physical inspections of the property and all amenity locations.

*Excellent verbal and written communication skills.

* Ability to calculate figures and amounts such as discounts, interest, leasing bonuses, proportions, percentages and other basic math skills.

*A business-like and professional demeanor, dress code and personal presentation.

*The ability to multi-task.

*Warm, friendly and service-oriented philosophy

Please forward your resume for consideration.
**Very competitive compensation package including a 1 bedroom apartment.**

Equal opportunity employer

Visit our website: www.cirrusami.com

Benefits provided
401K Match
401K Plan
Bonus Program
Dental Insurance
Health Insurance
Internal Training
Optical Insurance
Paid Vacations
Jobs like this are also known as:
Apartment Manager
Community Director
Community Manager
Community Supervisor
General Manager
Property Manager
© 1999 - 2018 apartmentjobs.com
Top