Top
This job ad is expired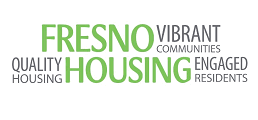 Maintenance Specialist- Electrical
Fresno, CA 93721
Fresno Housing is looking for motivated and experience Maintenance Specialist to provide expert level support to all agency managed assets. This position is responsible for the complex and specialized maintenance of Agency assets and provides expert analysis to improve procedures and quality standards.
Duties to include but are not limited to:
Drafts scope of work for Request For Proposals (RFP) and final bid documents, and advertisements; ensures inclusion of all required information or secures three bids in accordance with Agency policy; reviews Request For Quotations, RFPs, and Invitation For Bids (IFB) packages prior to advertisement to ensure accuracy of document; participates in bid openings and ratings.
Provides input on maintenance and supply budgets.
Provides highly skilled maintenance services and applies specialized training to complex repairs and projects; areas of specialty may include but are not limited to Heating Ventilation and Air Conditioning (HVAC), plumbing, electrical, appliance repair, irrigation, painting, carpentry and landscaping.
Serves as project manager on multiple projects to install contracted services; recommends change orders; performs, provides oversight and inspects the physical work involved in maintenance and capital projects.
Fills in for property maintenance staff during extended leaves or during recruitment; trains new and existing maintenance staff in proper work methods; makes recommendations to supervisor for improvements in maintenance standards.
Responsible for completing daily work orders in time allotted; manages time and prioritizes work to complete assigned work orders by established deadlines; completes routine repairs in 3-5 days, urgent repairs in 48 hours and emergency repairs in 24 hours; completes vacancy turns in 5 days; advises management of any delays; provides regular communication and status updates promptly to management.
Utilizes work order system to obtain, log and close out work orders; reviews and updates work orders using computers and other smart devices; periodically reviews work orders for consistent patterns in long-term maintenance concerns.
Performs a variety of skilled carpentry maintenance work related to the fabrication, installation, replacement, and repair of wooden structures and components in buildings and facilities; installs, repairs and/or replaces walls, windows, doors and related hardware, flooring, and ceilings on buildings; lays a variety of flooring, including but not limited to wood, vinyl, ceramic, and concrete; removes, reinstalls and repairs various types of wall coverings, including sheet rock repairs, wood, metal siding, and other interior or exterior surfaces.
For a full job description please visit our website: www.fresnohousing.org/careers
Benefits provided
401K Match
401K Plan
Dental Insurance
Empl. Assistance
Health Insurance
Intern Programs
Internal Training
Life Insurance
Optical Insurance
Paid Vacations
Jobs like this are also known as:
Assistant Service Manager
Assistant Service Supervisor
Electrical Technician
Floating Maintenance Technician
Floating Service Technician
HVAC Technician
Lead Technician
Maintenance - Advanced
Senior Maintenance Technician
Union Maintenance Technician
© 1999 - 2019 apartmentjobs.com | PMJobs.com
Top