Top
This job ad is expired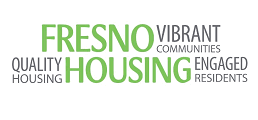 Maintenance Technician
Fresno, CA 93721
Under direct supervision of the Maintenance Supervisor, the incumbent is responsible for the overall maintenance of assigned site(s) and performs a variety of work in the maintenance and repair of assigned buildings, facilities and related equipment to ensure safe, sanitary and secure housing environments for residents.
Provides customer service to residents and the general public; responds to requests in a prompt and courteous manner; engage residents in Agency mission. Regular driving for business purposes required.
Responsible for completing daily work orders in time allotted; manages time and prioritizes work to complete assigned work orders by established deadlines; completes routine repairs in 3-5 days, urgent repairs in 48 hours and emergency repairs in 24 hours; completes vacancy turns in 5 days; advises management of any delays; provides regular communication and status updates promptly to management.
Utilizes work order system to obtain, log and close out work orders; reviews and updates work orders using computers and other smart devices; periodically reviews work orders for consistent patterns in long-term maintenance concerns.
Performs a variety of skilled carpentry maintenance work related to the fabrication, installation, replacement, and repair of wooden structures and components in buildings and facilities; installs, repairs and/or replaces walls, windows, doors and related hardware, flooring, and ceilings on buildings; lays a variety of flooring, including but not limited to wood, vinyl, ceramic, and concrete; removes, reinstalls and repairs various types of wall coverings, including sheet rock repairs, wood, metal siding, and other interior or exterior surfaces.
Maintains and ensures property grounds, garbage container areas, hallways and parking lots are clean and orderly; removes debris or trash; examines grounds every morning and continually throughout the day to ensure desirable curb appeal; keeps parking bays and parking lots clean; during special pickup days contains the spread of litter and debris and to localize it for convenient disposal; disposes of any debris and abandoned property from vacated units.
Maintains, repairs and replaces appliances including stoves, refrigerators, dishwashers, garbage disposals, washers and dryers; replaces burners, heating elements, controls and knobs.
Performs regular maintenance on a variety of building interiors and exteriors as well as common areas including but not limited to pressure washing as needed, painting and maintenance of all gutters, downspouts, fire extinguishers, playgrounds, laundry rooms and other common areas.
High School diploma or certificate of equivalent of High School Achievement (GED) and a minimum of three (3) years of skilled trade, building/facility maintenance, multifamily or other related experience in a maintenance skilled capacity.
Benefits provided
401K Match
401K Plan
Dental Insurance
Empl. Assistance
Health Insurance
Intern Programs
Internal Training
Life Insurance
Optical Insurance
Paid Vacations
Short Term Disability
Jobs like this are also known as:
Apartment Maintenance
Assistant Maintenance
Facilities Technician
Maintenance - Intermediate
Maintenance Engineer
Maintenance Technician
Make Ready Technician
Service Technician
© 1999 - 2019 apartmentjobs.com | PMJobs.com
Top