Top
Apply Now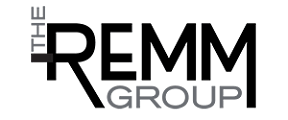 Leasing Consultant (O.C. Portfolio)
Anaheim, CA 92802
The REMM Group is actively seeking a full-time Leasing Consultant for our Orange County Portfolio. We are seeking someone who is multi-talented, sales driven, customer service oriented and has a passion for building relationships. Our leasing agents bring a positive energy to each office and are willing to resolve issues quickly and efficiently.
We offer a positive work environment, benefits, great work life balance, competitive pay and opportunities to continue career advancement.
RESPONSIBILITIES INCLUDE:
• Responsible for all leasing efforts
• Apartment leasing experience required
• Responsible for and records all traffic, rental results, and resident activity.
• Provide professional service at all times, including assisting residents with service requests.
• Contribute towards marketing and leasing plans to maximize traffic and rental closing performance.
• Maintain constant knowledge of market conditions that could adversely affect community performance and remain competitive in pricing and incentives in the surrounding communities.
QUALIFICATIONS AND EXPERIENCE:
• Operational skills including sales and marketing.
• Proficient with MS office and Outlook with competent general computer skills.
• Must have and maintain a valid driver's license.
• Yardi knowledge preferred.
For more information check out WWW.REMMGROUP.COM
The REMM Group is an Equal Opportunity Employer. All applicants will be considered without regard to race, color, religion, gender, national origin, sexual orientation, age, marital status, medical condition, disability or any other legally protected status.
Job Type: Full-time
Compensation: $18.00 - $19.00 per hour
Benefits provided
401K Plan
Bonus Program
Dental Insurance
Health Insurance
Life Insurance
Optical Insurance
Paid Vacations
Jobs like this are also known as:
Leasing Agent
Leasing Associate
Leasing Professional
Leasing Specialist
Part Time Leasing
Sales Associate
Sales Consultant
© 1999 - 2020 apartmentjobs.com | PMJobs.com
Top