Top
This job ad is expired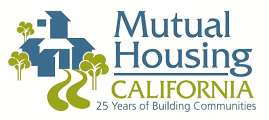 Property Manager
Sacramento, CA 95824
Mutual Housing Management is seeking an experienced full time Property Manager for Mutual Housing California's affordable multifamily property in Sacramento. The Property Manager reports to the Regional Manager, and is responsible for all rent collection, maintenance, administrative, and marketing duties necessary to sustain quality affordable housing. Tax Credit knowledge and a minimum two years of affordable housing experience are required.
This position is full time, offsite and with full benefits. Following are offered benefits:
- Life insurance
- Full medical benefits (vision, dental, medical)
- Great dependent health plan
- 6% 401(k) match
- 12 paid holidays per year
- Paid time off for one week, between Christmas Day and New Year's Day
- Two weeks of paid vacation
For more information and how to apply, please visit our website at http://ejob.bz/ATS/PortalNewCa...
Mailed and hand delivered applications will not be accepted.
Benefits provided
401K Match
401K Plan
Dental Insurance
Health Insurance
Paid Vacations
Jobs like this are also known as:
Apartment Manager
Community Director
Community Manager
Community Supervisor
General Manager
Property Manager
© 1999 - 2019 apartmentjobs.com | PMJobs.com
Top