Top
Apply Now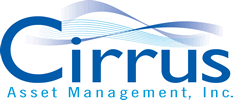 Assistant Service Manager
Glendale, CA 91201
We are currently hiring in the Glendale area for an Assistant Service Manager of 7 different buildings (231 Units Total). If you are looking for a great career opportunity with a great company in the Property Management industry, we want to hear from you today!
This is an exciting opportunity for those already skilled as an Apartment Maintenance Technician to move to the next step in their career as Assistant Service Manager.
In this Assistant Maintenance Service Manager position, we are looking for strong, hands on knowledge of plumbing, electrical, HVAC, carpentry, and appliance repair work. Prior apartment maintenance experience is needed. EPA certification, Type I & II is required.
This position will directly assist the Service Manager in overseeing the property's maintenance repairs.
Responsibilities:
Perform maintenance repairs throughout the property including the common area amenities, occupied units and vacant units.
Coordinate all move-ins and move-outs with the Property Manager and Service Manager and maintain a schedule for timely completion of apartment make-readies, ensuring that all apartments scheduled for move-ins are completely ready for the new resident prior to move-in date.
Assist in maintaining the exterior grounds and provide excellent curb appeal.
Diagnose problems and repairs in the areas related to electrical, plumbing, HVAC, pool, carpentry, dry wall, exterior structural and appliances.
Assist with performing and documenting preventative maintenance.
Assist with coordinating move-in schedules with Property Manager and Service Manager.
Assist with monthly safety meeting, assign duties as needed, supervises all work by outside contractors in the absence of Service Manager.
Ensure that policies and procedures as well as safety and compliance expectations are met.
Communicate and effectively work together with your fellow team members.
Strong adherence to ethical standards including, but not limited to, the ability to maintain confidentiality and maintain fiduciary responsibility.
On-call responsibilities to respond to after hour emergencies. A valid driver's license and reliable transportation is needed.
Requirements Include:
Technical knowledge in the following areas: electrical, plumbing, HVAC, swimming pool, carpentry, dry wall, exterior structural and appliances.
Attention to detail and commitment to our customer. Our residents will take notice and appreciate your detail on a daily basis.
Friendly personality and dedication to helping others when responding to our resident's requests.
Strong time management and organizational skills.
Basic computer knowledge.
Professional communication skills.
Strong ability to work well within a team.
High school diploma or equivalent.
EPA certification, Type I & II.
Valid driver's license
Benefits:
Bonus Structure & Mileage Reimbursement
Cell Phone Reimbursement
Medical, Dental, Vision and Life Insurance
401(k) Plan
Paid Vacation, Holidays, and Sick Days
Job Type: Full-time
Salary: $55,000.00 /year
Benefits provided
401K Plan
Bonus Program
Dental Insurance
Health Insurance
Internal Training
Life Insurance
Long Term Disability
Optical Insurance
Paid Vacations
Short Term Disability
Jobs like this are also known as:
Assistant Business Manager
Assistant Community Director
Assistant Community Manager
Assistant Property Manager
© 1999 - 2019 apartmentjobs.com | PMJobs.com
Top