Top
Apply Now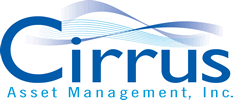 Maintenance Supervisor
Glendale, CA 91201
At Cirrus Asset Management, developing loyal customers is our way of life.We strive to be the most trusted, respected, and innovative company in the rental housing industry. We believe excellence in management is not a product but rather a team-oriented process. We enhance the process by recognizing and embracing innovations in both technology and methodology, which in turn maximize property performance for our clients.
We are currently hiring in the Glendale area for a Maintenance Supervisor of 7 different buildings (231 Units Total). If you are looking for a great career opportunity with a great company in the Property Management industry, we want to hear from you today!
Maintenance Supervisor duties and responsibilities: Coordinate all vacant unit renovation projects. Address resident maintenance requests. Plan preventative maintenance work. Control the work order process, parts ordering, and inventory storage. Ensure compliance for property inspections. Supervise other maintenance workers, porters, and service vendors.
Requirements Include: Position requires a minimum of 3 years general maintenance experience and/or at least 1 year multi-family experience. Previous supervisory experience is required. Must be able to perform all facets of apartment make-ready. A positive and friendly attitude. Professional appearance. Excellent communication skills. The ability to manage multiple projects. Must be EPA certified. Must be able to troubleshoot and repair HVAC equipment, plumbing systems, electronic systems, all major appliances, pool and spa equipment and other systems on community (gates, phone jacks, irrigation systems, etc.). Reliable transportation, valid CA driver's license, and auto insurance.
Salary: $60,000/Year + Bonuses
We offer a competitive compensation package including Vacation, Medical, Dental and Life Insurance options.
Mileage and cell reimbursement included.
Benefits provided
401K Plan
Bonus Program
Dental Insurance
Health Insurance
Internal Training
Life Insurance
Long Term Disability
Optical Insurance
Paid Vacations
Short Term Disability
Jobs like this are also known as:
Community Maintenance Manager
Facilities Manager
Maintenance Director
Maintenance Manager
Maintenance Supervisor
Service Manager
Service Supervisor
Superintendent
© 1999 - 2019 apartmentjobs.com | PMJobs.com
Top