Top
Apply Now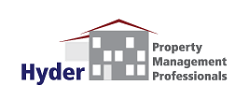 Regional Manager
Pittsburg, CA 94565
About this job
Property Management company is seeking a full-time regional manager to oversee several properties in the nearby area with traveling involved.
Excellent salary and benefits.
The goal of the Regional Manager is to keep the properties in excellent shape, keep them occupied and rents collected. This requires him/her to market the properties, negotiate lease agreements, resolve tenant problems and ensure the profitability of the property. The Regional Manager is required to make regular reports to the investors and upper management on the fiscal aspects of the holdings as well as recommend improvements and renovations.
The Regional Manager will be professional at all times in appearance and mannerisms, remembering at all times they are a representative of Hyder Property Management Professionals and will conduct themselves accordingly. The Regional Manager will have the ability to exercise good judgment and self-control, be enthusiastic, have a good attitude, be trustworthy, have personal integrity and honesty plus have good human relation skills to demonstrate the ability to deal with Residents, Peers and Supervisors.
The Regional Manager needs to be flexible with his/her time and schedule to adequately address emergencies and resolve problems. If the properties he/she is responsible for are located in multiple locations, he/she must be available to travel at a moment's notice either by ground or air. To effectively manage his/her staff and interact with residents, his/her communication skills need to be exemplary.
Training
The Regional Manager will become proficient in all Federal & State Housing programs and company procedures as well as pass all required company and agency educational requirements and examinations. Be prepared to take over any project as a Resident Manager, if necessary.
Operations
Oversee all duties of the properties in your portfolio to ensure smooth operations which include but are not limited to:
Maintaining budgeted occupancy percentages or better.
Monitor delinquent rents and follow up with resident manager on collections and determine if eviction is needed.
Ensure the proper policies and procedures are followed including work orders and maintenance systems.
Complete Monthly Property Inspection Reports and file reviews.
Provide back up and support for Property Managers and Supervisors.
Communicate regularly with the Director of Operations.
Check and approve various reports, resident surveys, and notices.
Maintain contact with all sites in portfolio on a weekly basis at least.
Prepare for and attend all agency inspections, required owner meetings and board meetings.
Budget Control
Assist with preparation of budget.
Maintain knowledge of budget variance monthly and work with Resident Manager
to keep budgets under control.
Provide monthly written evaluation of income and expense line items that are significantly over budget and plans for bringing them under budget.
Provide Capital improvement suggestions for future of site and process reserve requests.
Check approval of all invoices for payment.
Provide follow up so that they are presented timely to accounting department for payment.
Review and explain/fix errors on rent rolls
Oversee Site Team
(Listen to, Counsel and Resolve all Personnel problems to the best of your ability)
Evaluations, pay increases, counseling statements for Property Manager
Assist, if needed, with evaluations and counseling statements for other personnel.
Ensure all Counseling statements, written evaluations, salary requests are provided for review to Director of Operations and delivered to Human Resource Department.
Monitor all employment application interviews, providing a job description and follow up on reference checks, as well as hiring and terminations. Complete employment files as described by company policy. NOTE: No new employee will be hired until all required documents have been signed and approved by supervisor and delivered to office for approval of senior management.
Approve all time sheets and ensure hours indicated are correct, PTO time reported and signatures available.
Train employees in all areas of company operations, semi-annual inspections and agency program requirements.
Major Contracts
Interview Contractors and accept bids to be presented to owners or upper management depending on contract amount.
Monitor all proposals and contracts for large projects at sites, check work in progress when site staff is unable to do so.
Monitor contract work.
Seek permission for excessive amounts (over $1,000).
Signing Contracts Information
From time to time various contracts are presented for a signature. Use the utmost caution, when considering whether you should sign a contract.
Regional Property Managers
Do not sign for three or more years.
Do not sign for more than $5000.
Do not sign if the contract requires a personal quarantine.
Marketing
Provide marketing strategy to generate rentals or for rent increases.
Be responsible to assist with creative and responsive advertising.
Property Manager may handle his or her own advertising, if capable.
Assist with marketing needs.
Safety
Review all safety procedures, monitor completion of monthly safety meetings.
Immediately investigate all accidents, unsafe conditions and serious incidents and provide written reports to senior management.
Made certain all projects are in compliance with all OSHA, fair housing, A.D.A and "Section 504&quot requirements.
Follow up on all project loss and make sure all insurable losses are reported and that the repairs are made and claims paid.
Qualifications
Must have a minimum of 4 years experience as an area manager.
Must be Tax Credit certified. HUD & RD, Health & Safety and fair housing experience a strong plus.
Must also have a strong work ethic and be reliable to work independently
Excellent communication (written & verbal) and customer service skills
Ability to solve problems with tenants, vendors, employees with a calm professional rational demeanor.
Ability to understand finances and work within a budget
Responsible for oversight of several properties, including regular inspections, various reports with regular deadlines, and the hiring of employees
Knowledge of CA law and federal/state regulations governing property management
Bilingual (Spanish) preferred
Education
Prefer at least 2 years college
Benefits provided
Dental Insurance
Health Insurance
Life Insurance
Long Term Disability
Optical Insurance
Personal Days
© 1999 - 2019 apartmentjobs.com | PMJobs.com
Top