Top
Apply Now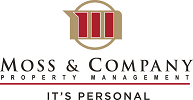 Leasing Agents/Property Managers
Sherman Oaks, CA 91403
A leading property management company is seeking part-time and full-time Leasing Agents and Property Managers for various buildings in the San Fernando Valley and Los Angeles area.
Abilities needed for this position:
-Strong leasing skills
-Effective oral and written communication skills
-Attention to detail
-Excellent phone skills
-Strong follow up skills
-Understanding of Fair Housing and Tenant/Landlord laws
-Solid understanding of the day to day of property management
-Professional, organized and disciplined work ethic
-Ability to meet deadlines and be accountable for your responsibilities
-Able to achieve top performance
-Team player, able to multi-task
Job Duties include, but are not limited to:
-Schedule appointments for showings
-Conduct showings of apartments to potential customers
-Answer and respond to calls
-Organize and file incoming documents
-Maintain client database
-Ability to work weekends
-Yardi Voyager experience would be a definite asset, but not a requirement
If you have EXPERIENCE in these fields, are a self starter with excellent customer service skills, submit your resume with a brief introduction for consideration.
Must have good credit.
Jobs like this are also known as:
Apartment Manager
Assistant Manager
Community Manager
Floating Property Manager
Portfolio Manager
Property Manager
© 1999 - 2019 apartmentjobs.com | PMJobs.com
Top