Top
This job ad is expired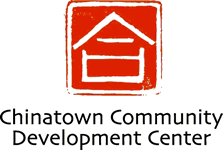 Small Sites Manager
San Francisco, CA 94133
: The Small Sites Manager directly oversees the operational, fiscal, compliance, and physical management of buildings that may be assigned in the Polk Gulch and Chinatown neighborhoods. This position requires an experienced leader and team-builder who is sensitive to resident needs and able to exercise good judgment when problem solving. Along with excellent administrative and interpersonal skills, s/he must use a sound approach to personnel and building management, and thrive in a stressful team environment.
Status: Full-time, Exempt
Location: Polk Gulch and Chinatown neighborhoods, San Francisco
Hours: Monday through Friday, general business hours; On-call 24-hours daily for problems and emergencies at buildings
Salary: DOE; Comprehensive benefits
: A private non-profit founded in 1977, Chinatown Community Development Center believes in a comprehensive vision of community. We manage 25 affordable housing buildings serving over 2,800 low-income seniors, single adults, formerly homeless adults, and families of diverse ethnic and cultural backgrounds in San Francisco's Chinatown, Tenderloin, Western Addition, and Polk Gulch neighborhoods. We also build housing, develop grassroots leadership, and engage low-income residents and youth. Our employees are passionate about the mission; thrive in a family organizational culture; and embody values of empowerment, teamwork, and compassion. Chinatown CDC serves a diverse population and is committed to hiring practices that provide culturally competent services. We encourage people of color to apply.
:
Personnel/Finance:
Develop, monitor, and maintain annual budget and capital improvement plans for each project
Prepare and submit management and financial/occupancy reports to funders or regulatory agencies
Prepare end of month reports at Yardi system and prepare quarterly variance reports for each property
Property Management:
Enforce lease agreements/house rules, departmental administrative policies, fair housing law, local ordinance, resident selection criteria, and affirmative marketing plan
Work with Housing Development and other departments on rehab and relocation projects
Oversee lease-up of existing properties
Monitor rent roll, receivables, and approve invoices
Work collaboratively with the Maintenance Supervisor and Facilities Manager to develop, implement, and maintain programs addressing building safety, cleanliness, and preventative maintenance
Oversee outreach efforts to open wait list and fill vacancies in accordance with Property Management Department's Performance Standard
Participate in legal proceedings such as evictions or resident disputes
De-escalate and mediate resident grievances in a timely and professional manner
Participate in bi-monthly safety meetings and other Property Management Department meetings
Respond to building emergencies as necessary (by phone)
Represent organization to residents
Develop performance tracking systems for properties assigned
Conduct regular site visits and attend resident meetings if needed
Maintain ongoing communications with Compliance Manager regarding compliance issues
Provide Director of Property Management with overall reporting on the compliance, vacancy, and financial status of assigned portfolio
Supervisory Duties:
Train, supervise, and oversee the work of staff supervised in job responsibilities and duties, organizational policies and procedures, and safe work practices
Recruit, interview, and hire for vacancies in directly supervised positions
Write performance reviews and develop annual work goals for staff supervised
Ensure staff know and follow safe work practices and policies
Develop performance tracking systems for properties assigned
Ensure staff receive periodical trainings such as change of policy, re-certification process, and fair housing knowledge
:
Strong interpersonal skills
Familiarity with affordable housing management principles, including funding and regulatory requirements, landlord/tenant law, and fair housing regulations
Sensitivity to challenges facing low-income and monolingual residents
Ability to respond to building emergencies 7 days a week, 24 hours a day (by phone)
Excellent communication skills, both verbal and written
Budget preparation and analysis skills
Ability to manage conflict and stressful situations
Capacity to work independently and exercise own judgment in problem-solving
High level of motivation, initiative, and flexibility
Ability to work with people of diverse social and ethnic backgrounds
:
Three (3) years site management experience and a solid understanding of personnel management
Extensive experience developing, monitoring, and reporting on budgets
Excellent organizational, administrative, financial, and communication skills (written and verbal)
Experience in managing low income/affordable residential property
Knowledge of SF Mayor's Office of Housing and Community Development (MOHCD), and other guidelines/programs and unit-based subsidies
Demonstrated experience with low-income populations
Proficient in Microsoft Word, Excel, and Property Management Software
Familiarity with the neighborhood of the portfolio
:
Experience working in the nonprofit sector
Certified Occupancy Specialist (COS)
Tax Credit Specialist (TCS)
Public Housing management experience
Asset Management/Compliance Management/Facility Management experience
Experience in managing commercial properties
Bilingual in English and Chinese
Benefits provided
401K Match
401K Plan
Dental Insurance
Health Insurance
Life Insurance
Paid Vacations
Personal Days
© 1999 - 2019 apartmentjobs.com | PMJobs.com
Top